I just got a set of the Nobleman TQ-1 Carbon Protective Pads for both my knees and elbows.
And they have now become my favourite protective pads for electric skateboarding.
I'm not sure about you, but all of the protective pads I've tried in the past have either been a real struggle to put on or they slip and slide around when riding or they limit my mobility so much that I can hardly move.
That's why I'm so happy to have a quality pair of knee and elbow pads that don't have any of those issues.
So, if you're into riding electric skateboards, unicycles, bikes, or scooters, and protection is something you value, then this is the video for you.
This is my Nobleman TQ-1 Carbon Protective Pads review.
Nobleman TQ-1 Protective Pads: In-Depth Review
Features
I have the full set of pads, but you can also choose to get just the knee pads or just the elbow pads.
The elbow pads are priced at $149
The knee pads are $169
And the full set is $299.
However, they are regularly on sale and you can get 5% OFF if you use the code ESKATEHUB.
On Nobleman's Website
It gets you a nice little discount and helps out my channel! So thanks in advance if you do use it.
The pads are made of carbon fiber, so they're lightweight and sturdy and are equipped with anti-collision shells for knees and elbows, helping to protect your extremeties from high impacts.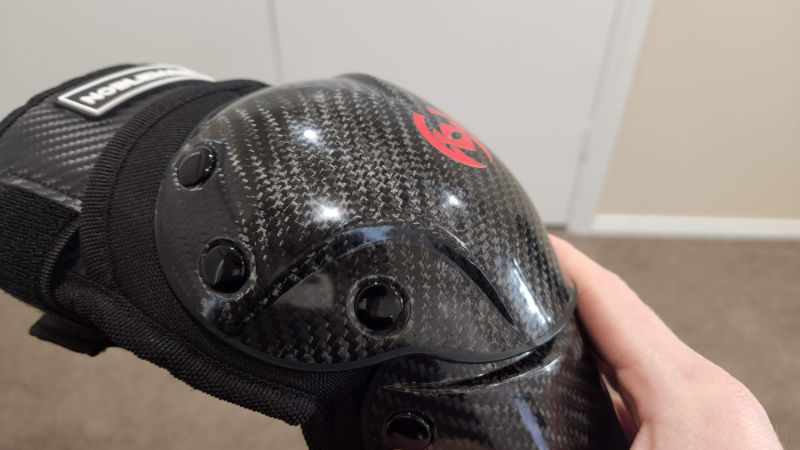 Between the hard shells is a fabric lining that sit around your joints and the shells overlap a little bit.
This means you have full protection, no matter what angle your knees or elbows are at while giving you the flexibility and freedom to move around.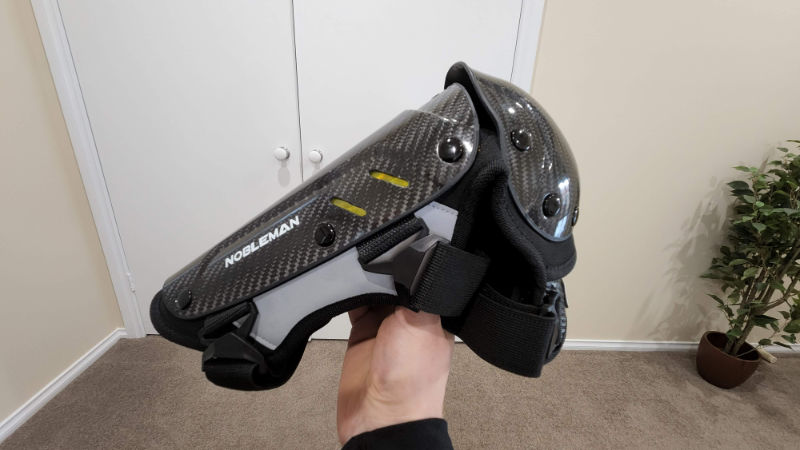 They're padded with comfy foam which not only makes the pads comfortable to wear but it helps to absorb the impact, lowering your risk of injury during a crash.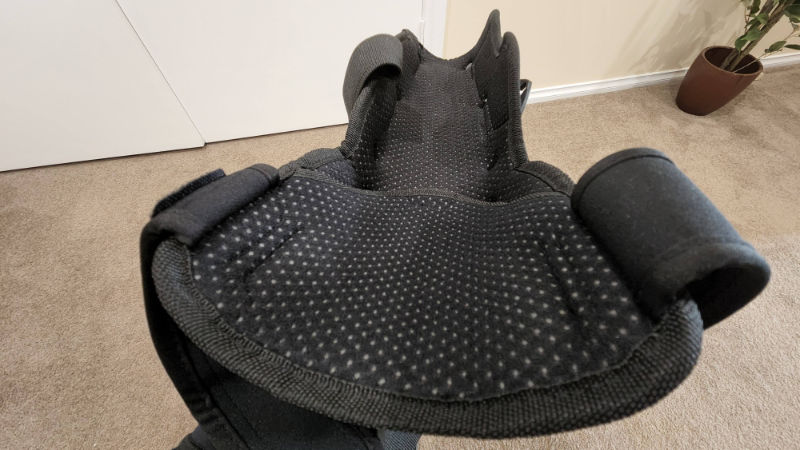 Easily, my favourite feature is the elastic Velcro straps and quick-release buckles.
The first time you put the pads on, you'll have to fiddle around with the velcro to get the desired length. But after that, you never have to touch it again.
You can just use the buckles to quickly and easily clip and unclip the straps.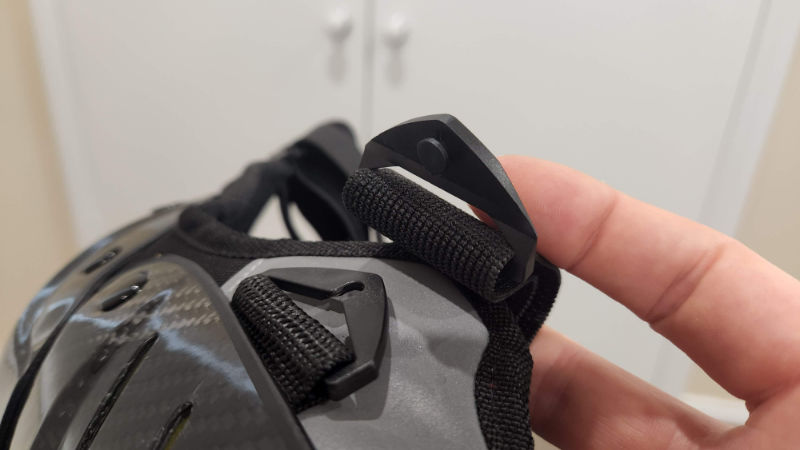 It's such a simple mechanism that I thought they'd pop off when riding or getting into awkward positions, but they are really secure and aren't going to unclip unexpectedly.
They have thick and additionally padded neoprene straps which are really comfortable on bare skin. Pads I've used in the past are often scratchy and annoying on bare skin, but the TQ-1 pads almost feel like they're not even there.
There are yellow-coloured reflective strips on the outer sides of the pads that bounce light so that you can be seen in low-light settings.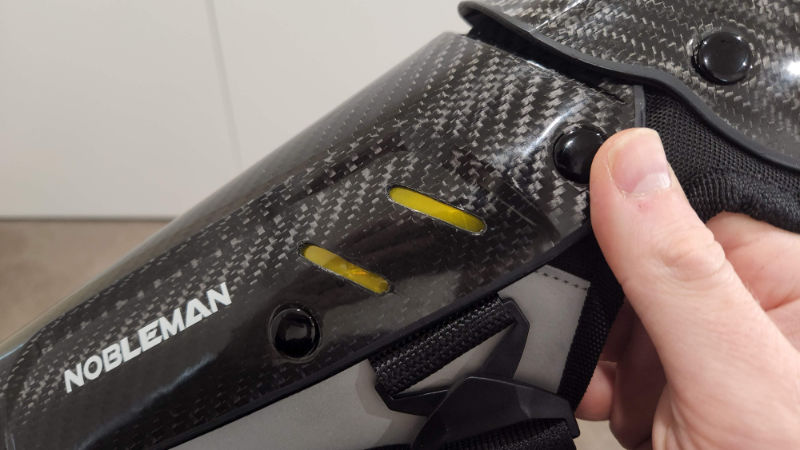 I love this because the pads are not only a reactionary piece of protection but also a preventative source of protection.
All of this, is delivered in a stylish, black bag that you can also wear when out on your rides.
The bag has two drink bottle holders, a separate, zip-up, inner pocket that you can put your keys, wallet or other valuables in, and it has large shoulder straps, none of that useless string-type straps you see on other canvas bags.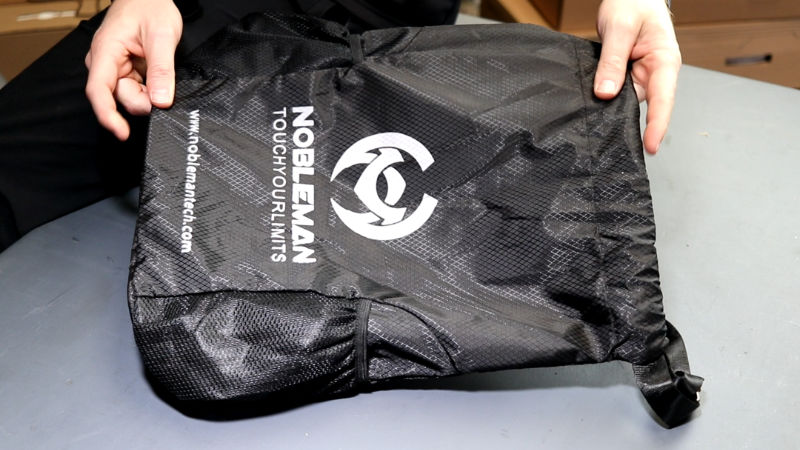 Size
The Nobleman TQ-1 protective pads are available in a one-size-fits-all
However, if you're on either end of the size spectrum, I'd recommend you take some quick measurements to make sure they're going to fit you.
Value for the Money
The Nobleman TQ-1 protective pads sit in the mid-range in terms of price. They're not the most expensive out there, but they are certainly more expensive than some pads you find on Amazon.
That being said, because of their high quality these pads are actually great value-for-money.
After all, you can never put a price on your own safety.
Final Thoughts
If you're a proactive rider who's ready for unexpected falls, the Nobleman TQ-1 pads are the must-have protective gear for you.
The Nobleman TQ-1 protective pads will help you protect your elbows, forearms, knees, and upper thighs. They'll guarantee safer night rides thanks to their enhanced reflective strips. They're well-made, super comfortable, lightweight, and fashionably designed.
I'd say they'll be a good investment in the long run.
That's my Nobleman TQ-1 Carbon Fiber Protective Pads review.
Use discount code ESKATEHUB for 5% OFF!