Watch:
Summary of Meepo Mini 2S Review
The Meepo Mini 2S is one of Meepo's smaller electric skateboards. In the eSkate game you might hear people call them electric shortboards, even though a regular, non-electric version of a board this size would be considered a skateboard.
It's just because you don't really get many eboards much shorter than this.
This is a silent electric skateboard and is small enough to be easily portable while at the same time being fast enough to give you a rush of adrenaline.
The Meepo Mini 2S is almost identical to the Meepo Mini 2.
So even though this will be a Meepo Mini 2S review, you can also use this information when considering the original Mini 2S.
Meepo Mini 2S Review
Pros
Very affordable electric skateboard
High-quality trucks and bushings
Silent hub motors
Low-maintenance
Kicktail for agility
Cons
A little bumpy on rougher roads
The deck is too small for a high-speed electric board
Deck
After you open the box, you get greeted by the conventional, beautiful-looking board deck. The Meepo Mini 2S is around 30″ long and 9″ wide.
Although dubbed as 'mini,' the Meepo Mini 2S isn't that small compared to a normal skateboard's average length and width.
However, it is small compared to most electric longboards.
The deck itself is made from 8 layers of Canadian solid maple wood which prevents any flexing on the surface.
This is exactly what you want on a shorter deck because nay flexing would make it really unstable to ride.
The downside to this is that you feel a lot of the vibrations coming up from the road.
I do really like the bowl-shaped deck. It's a lot like the old Boosted Mini's.
You feel locked in and it's easy to turn.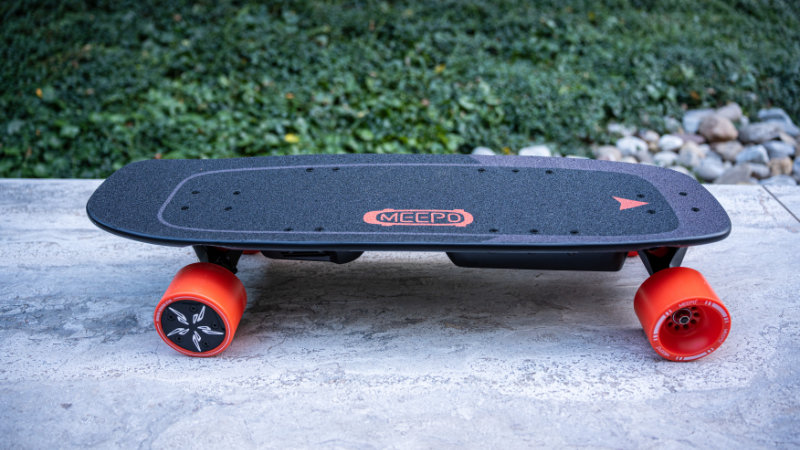 Battery
The battery capacity on the base Mini 2S is 11 miles / 17km which is suitable for short commutes and tearing it up around your neighbourhood.
It's not ideal for long rides, but it would be perfect to ride between home and the train. Plus its small form factor means you can stow it under your seat and not have it getting in anyone's way.
For an extra $170, you can upgrade to the ER version which will get you up to 20 miles / 32km.
Keep in mind that the advertised range is often tested on flat ground with riders weighing around 155lbs / 70kg doing an average of 12mph / 20kmh. Real-life rides that include some hill climbing and faster riding and will shorten the claimed battery range.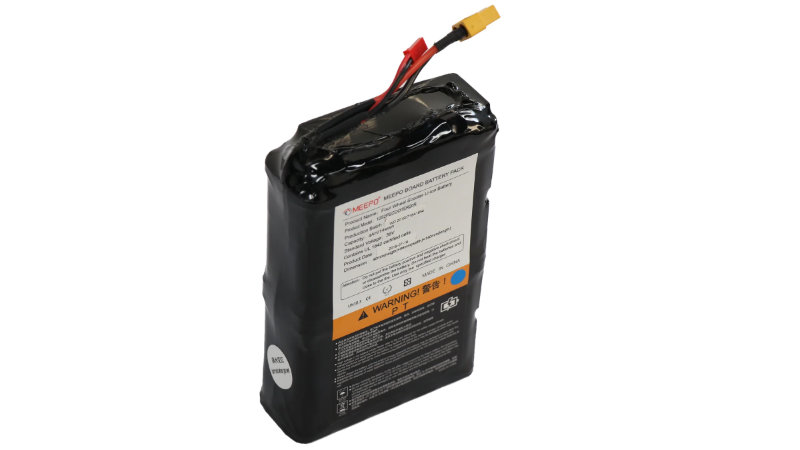 Motors
The Meepo Mini 2S is running dual 540W hub motors and they are really good.
Hub motors often have the reputation of having low torque, which sort of dampens the acceleration of the motors.
However, the Mini 2S still kicks when you first accelerate.
It's important to remember this when you hop on and hit the thumbwheel, because if you're not prepared, you're going to be on your ass.
Hub motors are also very silent. This makes them great for riding early in the morning because you won't wake anyone up and you just won't annoy anyone in general.
Because the hub motors are wrapped by the wheels, they somewhat protected from debris. So you'll find that there is a lot less maintenance required to clean the board, and you won't cause any damage to the motors.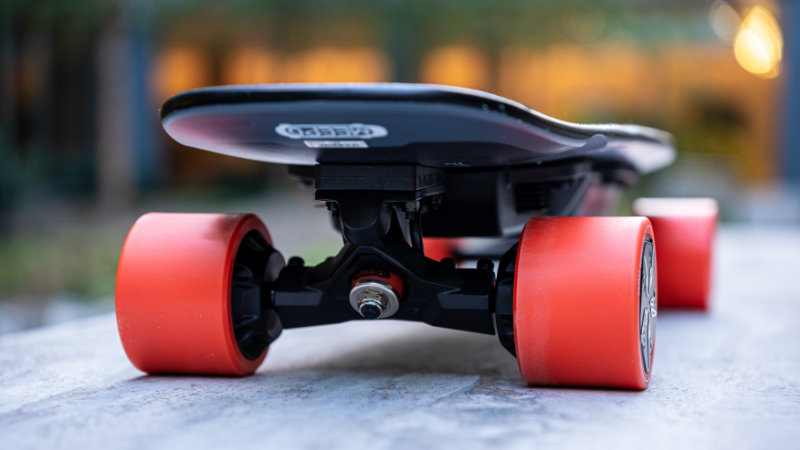 Trucks and Bushings
The Meepo Mini 2S has a great mix of trucks and bushings that has been a benchmark in all of Meepo's electric skateboards.
The trucks are shredder reverse kingpin trucks. The word reverse kingpin means that the kingpin (or the nut) is facing away from the eboard. This allows for much better control over the board while turning and provides sharper turns.
As for the bushings, Meepo uses 100A bushings in both the rear and the front trucks. Although they're quite hard, these are great bushings that help to keep you stable at high speeds.
However, because they're on the stiff side, they make the ride fell a little more bumpy. For riders coming from a traditional skate background, this eboard is going to feel really natural to you.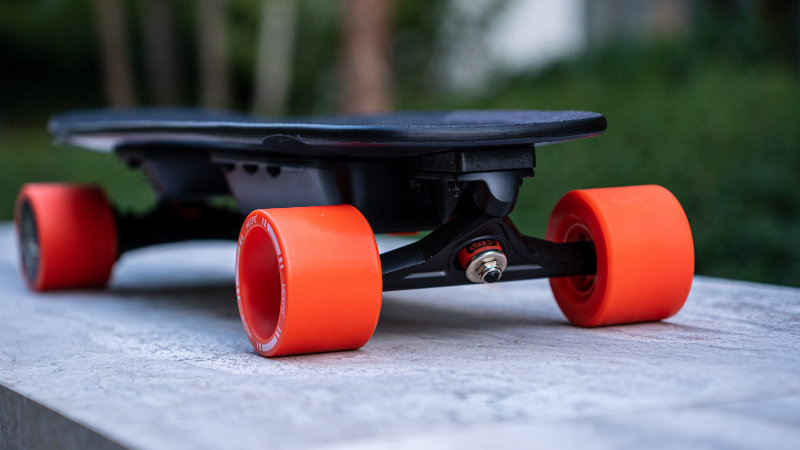 Wheels
The Meepo Mini 2S wheels are 90mm polyurethane (PU) street wheels.
They're orange on the Mini 2S, but if you go for the Mini 2, they're black.
This is a pretty standard size wheel for electric skateboards, especially shortboards like this.
If you prefer a bigger wheel, the Mini 2S is compatible with the 105mm Donut Cloudwheels.
The Cloudwheels will offer a little more vibration absorption and be able to tackle bigger bumps and cracks, so you're ride will become a lot more comfortable. You'll just lose a bit of torque in the process.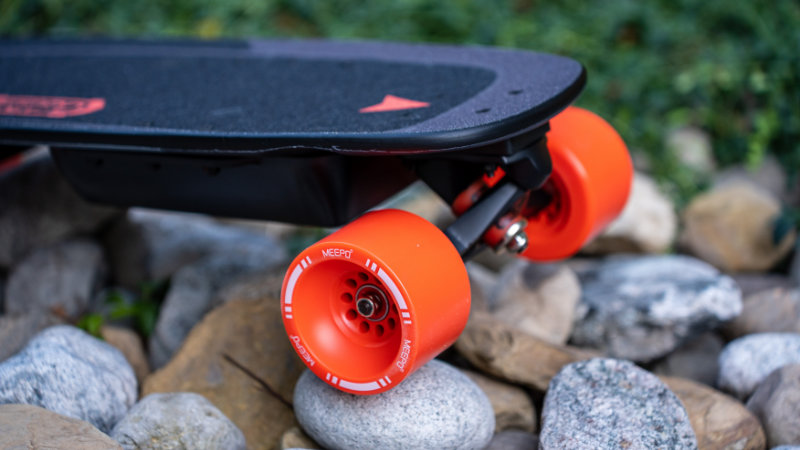 Remote
Meepo Mini 2S comes with the M4S remote and it gets the job done.
You has a thumbwheel to control the acceleration and braking, a display screen, and two multifunctional buttons.
The remote is kind of big, and the buttons are at the bottom of the remote, so you usually have to use two hands to make any changes.
I actually prefer this because there's less chance of accidentally pressing any buttons.
The remote allows you to select between 4 different levels of speed and brake and put the board in reverse.
The display shows your battery levels for the board and remote, your current speed, trip distance and overall odometer.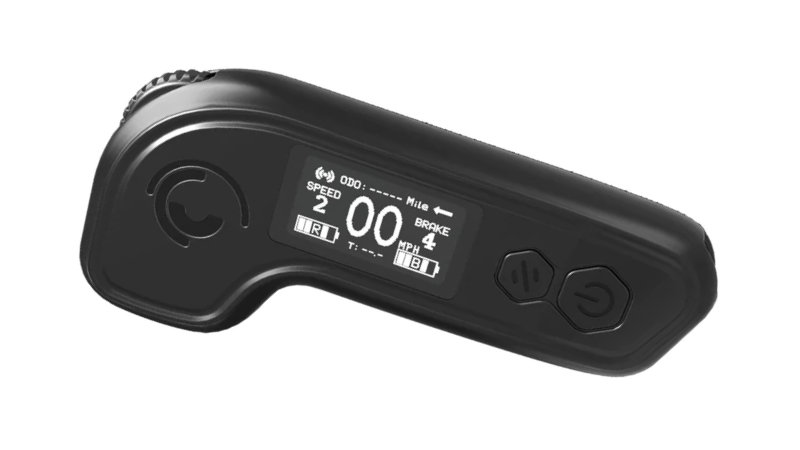 Charger
The Meepo Mini 2S comes with a 42V 1.5A charger that can charge the battery in around 3.5–4 hours.
Or you can add the beefier 3A fast charger that reduces that charging time to 2.5 hours and setting you back $46.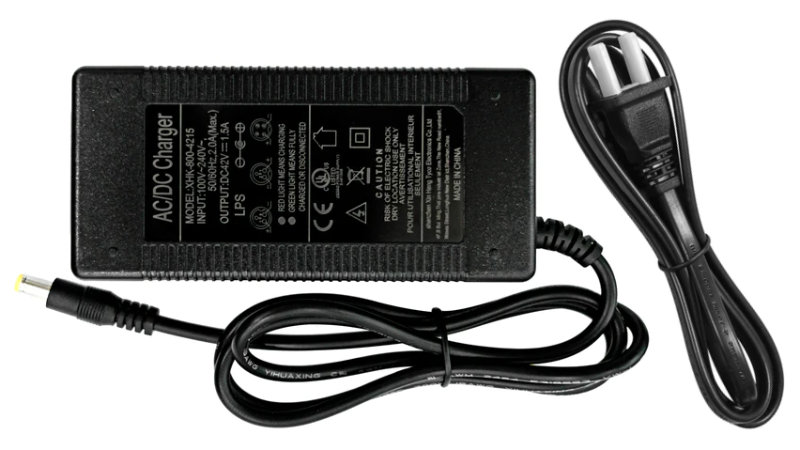 Customer Reviews
The Meepo Mini 2S has over 581 five-star reviews which is enough to convince me. There are a handful of three-star reviews but they all seem to be regarding shipping delays and not to do with the product itself.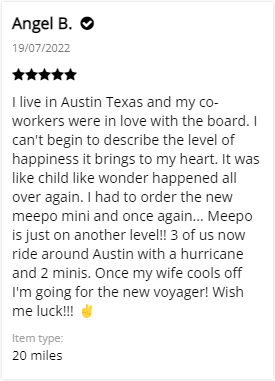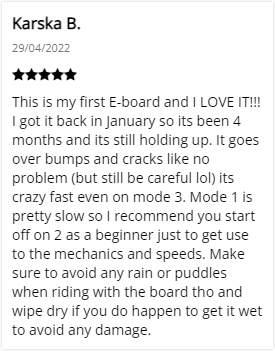 Final Thoughts
That was my Meepo Mini 2S review.
All in all, it's a solid electric board that gives you the best bang for your buck.
The build is sturdy and reliable, and the wheels are of high quality and can be easily replaced with bigger wheels.
Just make sure not to ride too fast on bumpy roads to avoid losing control over the eboard.
This electric skateboard is suitable for those who have daily short or medium commutes and don't want to bother with public transport or peak hour traffic.
College students and people who frequently move between the same areas will benefit greatly from such a board.