The Maxfind FF-Belt is one of the most interesting electric skateboards I have ridden lately.
With its well-designed deck including a hot-swappable battery compartment, carry handle and unique deck material it's definitely different from anything else on the market.
Although Maxfind has been around for a while, they are only now becoming a household name in the eSkate industry.
This is largely due to them increasing the quality and performance of their electric skateboards along with fitting out their eboards with useful extra features.
So, let's get straight into my Maxfind FF-Belt review.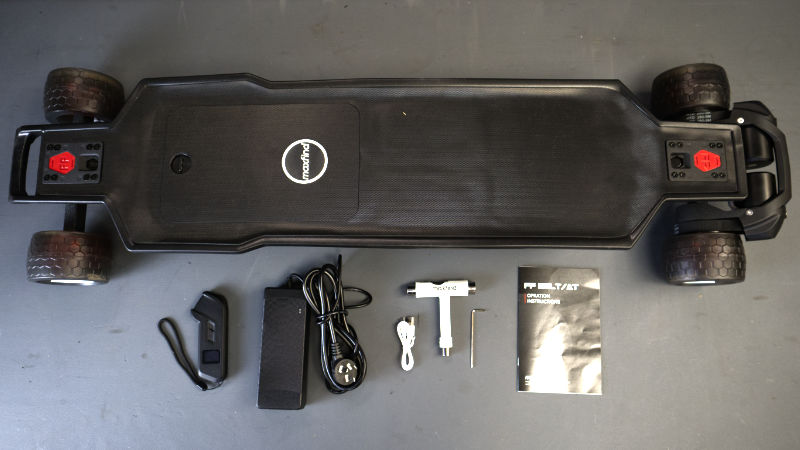 Who Is It For?
The Maxfind FF-Belt is really designed for intermediate to advanced eskaters. If you've ridden electric skateboards before or you're confident at other board sports, you'll love the performance from this eboard.
It's a great all-rounder, capable of tackling uneven roads and even some compact gravel trails.
The overall comfort and stability you get from the FF-Belt is amazing and make this an ideal electric skateboard for commuting.
Outside of being your daily driver, it also carves well and has a bit of a snowboard-esque type feel to it.
Now I'm hesitant to recommend this to absolute beginners, only because the acceleration can be quite strong. But if you like this form factor and design, take a look at the Maxfind FF-Street. It's almost the same eboard, except it has hub motors for a smoother and more beginner-friendly acceleration curve.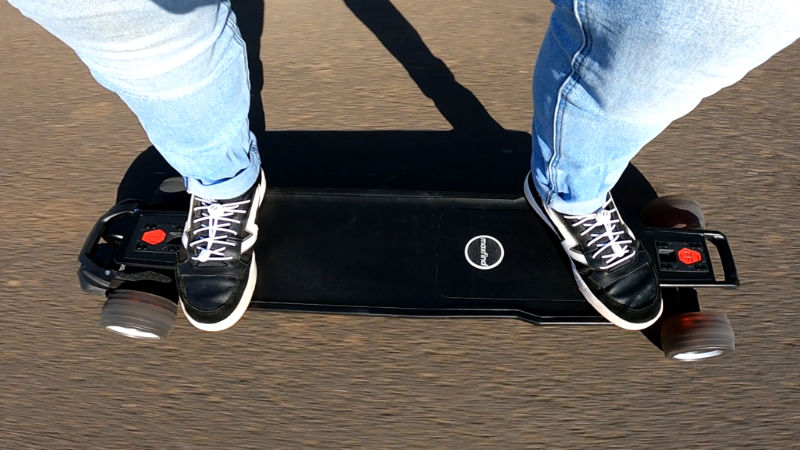 Maxfind FF-Belt Review
Deck
The first thing I noticed when pulling the board out of the box is the deck.
It looks like plastic and it kind of is, but more specifically it's a polyphenylene sulfide and fibreglass composite making it very flexible.
The grip tape also strays away from your conventional sandpaper options and is instead made of rubber.
I was sceptical about this at first and expected it to be slippery, but after I went for a ride, I found it to be just as grippy, if not more so than regular skate grip tape.
And the added benefits of this rubber grip tape is that it doesn't scratch up your hands or get caught on your clothes and it is really easy to clean.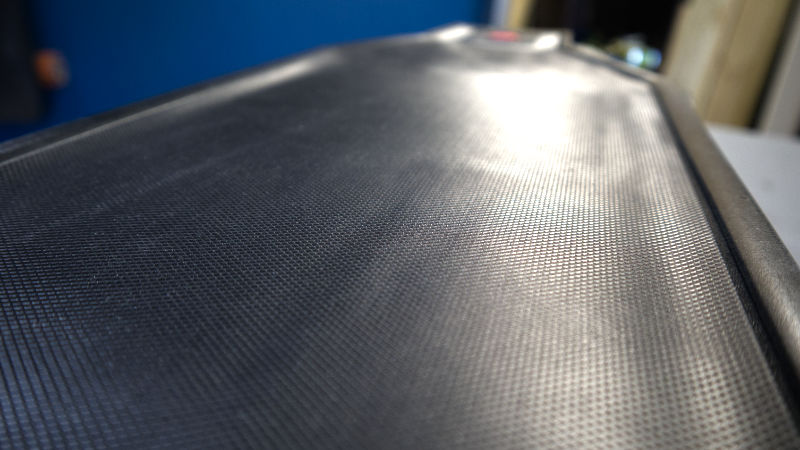 The deck houses all the electronics so there aren't any additional enclosures underneath.
And there is a compartment on the top that allows you to easily access the battery. I'll talk more about the battery later on but for now, I just want to show you this area.
When I say it's easy to open and close, I mean, all you have to do is turn a little latch and the door comes away.
The only issue here is that when the door is closed and the latch is locked, it still isn't airtight and you can actually see that the door doesn't sit flush with the deck.
I mean, it's not the end of the world, just be super careful about getting water anywhere near this area.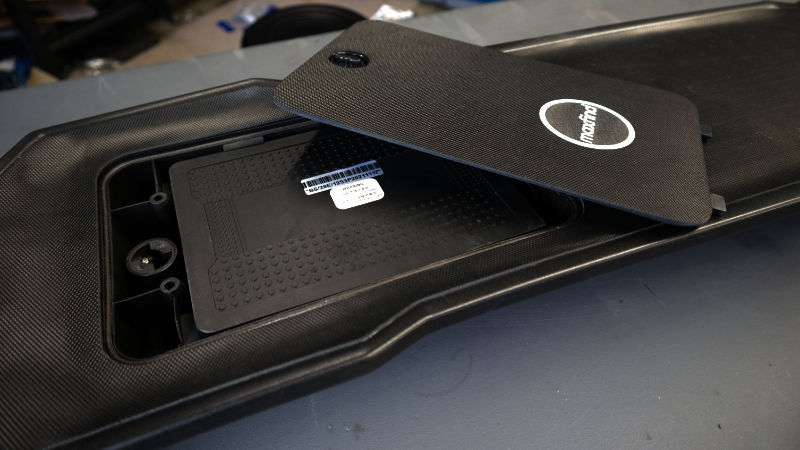 It has a drop-down and concave deck so your feet sit nicely at the end of the standing platform and don't move around when you're riding.
So you can keep your head up and focus on the road ahead rather than constantly peaking down to make sure your feet haven't moved.
It's a small detail that is going to make your ride a lot safer.
The nose of the deck has a built-in handle which is comfortable and comes in very handy.
However, when I hold the deck up by the handle, the motor guards hit the ground and I can't freely roll the wheels along behind me.
I'm 5'11" for reference, and the motors only just touch the ground. If you're shorter, you're probably not going to run into this problem.
For us slightly taller people, the handle is still useful to carry the board upright even if it is a bit awkward.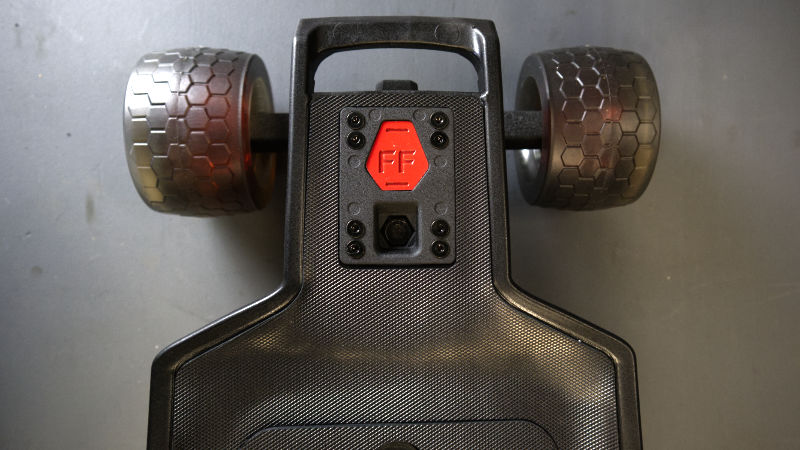 Trucks
The FF-Belt is running double kingpin trucks which are both great and have their slight annoyances.
I'll start with what I don't like about them which is they are a pain in the backside to tighten and loosen the bushings.
The board side nut is too close to the top hanger so a regular skate tool can't get around it. I had to use a shifter to make any adjustments.
Not a huge issue if you're going to do all of your config at home. It just means that if you want to carry tools around when you ride, which I highly recommend, by the way, it's another you're going to have to add to your bag.
Despite these issues, they ride really well in terms of stability and carving ability.
I didn't experience any speed wobbles at high speeds, up to the top speed that I tested, more on that later, and the carving was nice and responsive.
As I pushed out to carve, they would rebound as expected without any overcorrecting and bring me back to centre effortlessly.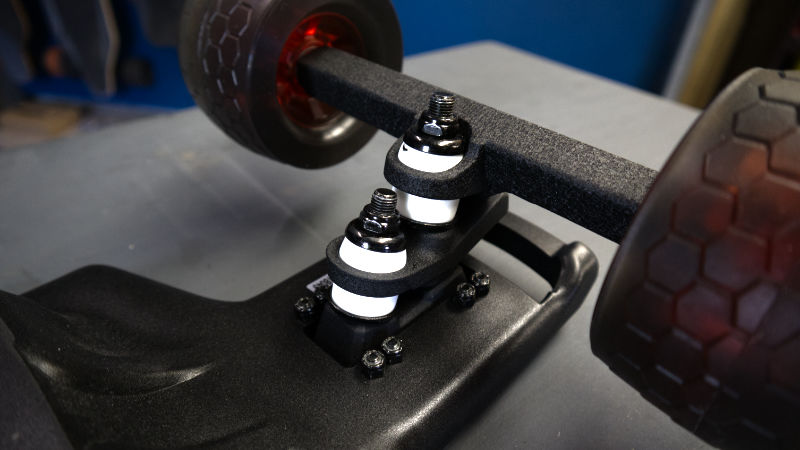 Wheels
The stock wheels on the Maxfind FF-Belt are 105mm, urban terrain, PU wheels.
People say they are a Cloudwheels clone, however, they're very different.
Cloudwheels have a foam core that absorbs vibrations of the road. These wheels are completely polyurethane just like street wheels, but they are larger, softer and have a slight tread.
Overall, they still do a great job of absorbing vibrations and make it easier to ride over bumps and cracks.
I'd rate their comfort somewhere between regular street wheels and Cloudwheels.
Motors, Top Speed and Hill Climbing
The Maxfind FF-Belt is geared up with dual 1500W belt-drive motors and is marketed for a top speed of 28mph (45kph) which I had no problem hitting. I actually maxed out at a little bit over that, but not by much.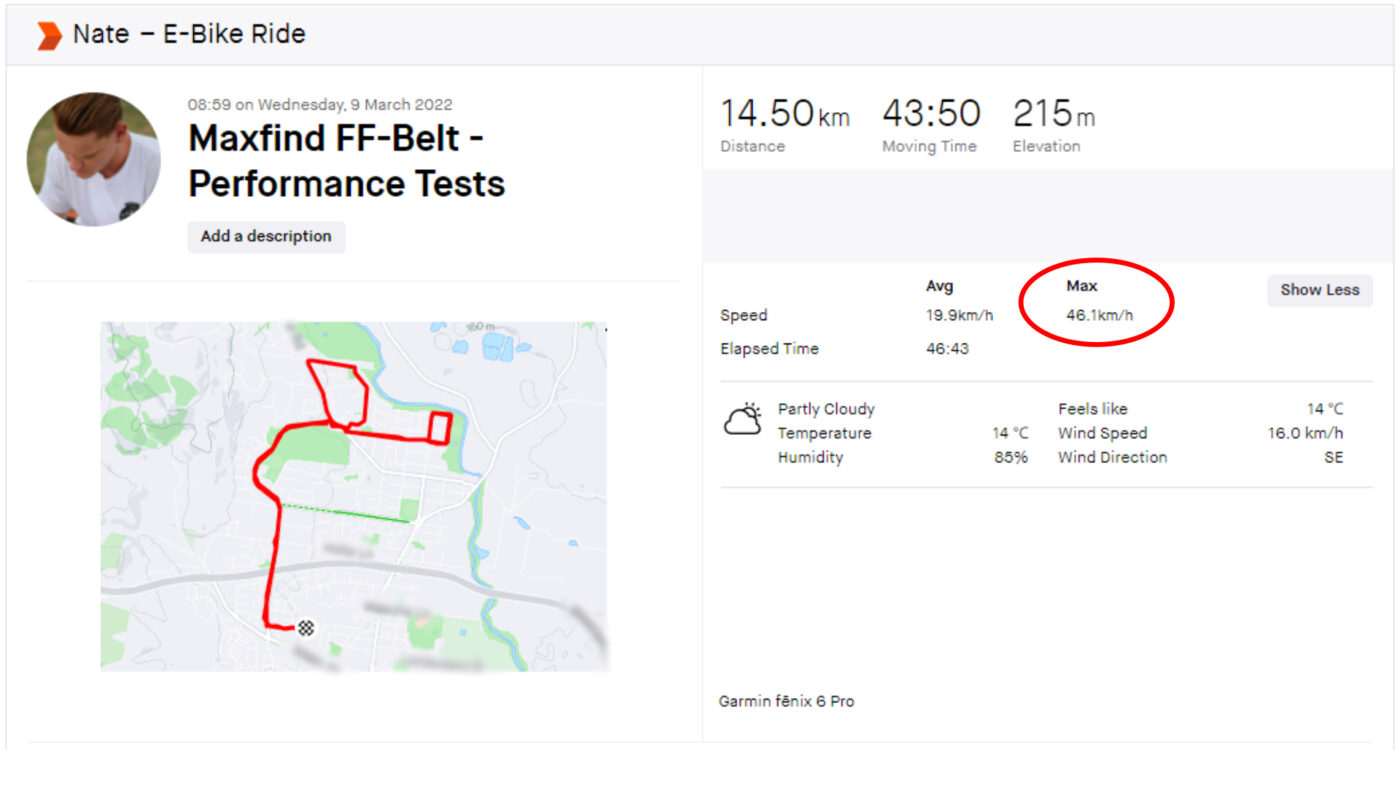 For the hill climb, it's specced for a whopping 35% which is just crazy steep. You'll be hard-pressed to find many hills this steep.
In my tests, I climbed my regular hill and it performed great. The lowest speed it dropped down to was about 15mph (25kph) at the steepest part of about 14% but it didn't feel sluggish or that it was struggling.
I'm pretty satisfied with its hill-climbing ability.
It has these bash guards around the motors which I love, both for its looks and the protection it provides.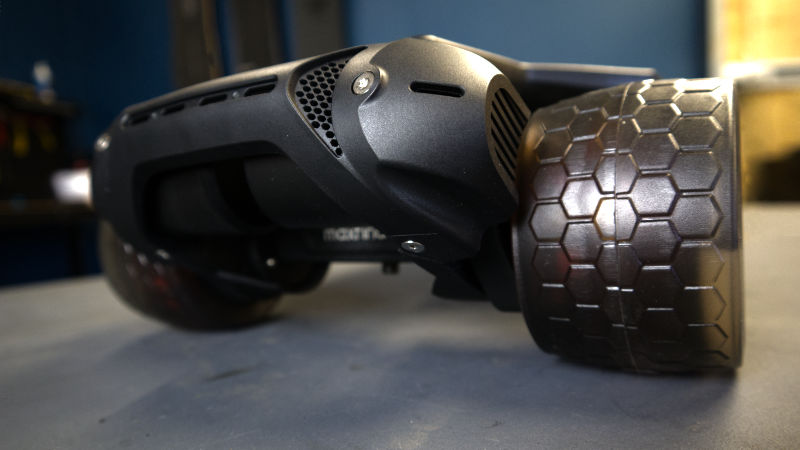 Battery and Range
Spec-wise, the Maxfind FF-Belt is stacked with a 12S3P 376Wh battery which is marketed to achieve a range of 25 miles (40km).
However, during my ride, I was only able to hit a range of 17.3 miles (28km). That's a fair bit below what is expected.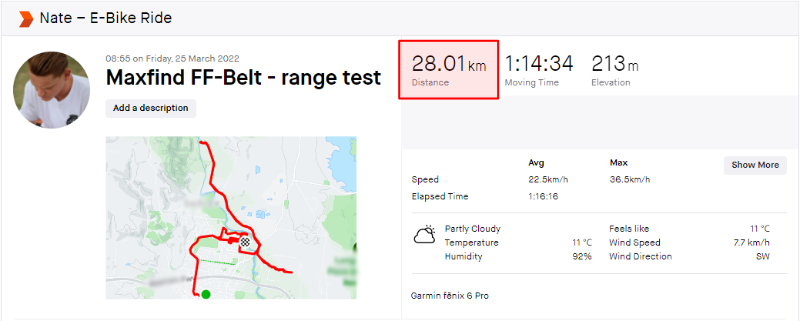 I will mention that I'm 190lbs (86kg), so heavier than their test rider, and I rode pretty hard in speed mode 4 the entire time. Also, the back roads I was riding on were far from perfect.
All of this combined would have a big impact on the range capability. Lighter riders and those who ride more conservatively will get far more range than I did.
But what I'm most excited about is the ability to easily swap out the battery. No tools are needed, you just turn a latch and out it comes.
This means your range is only limited by the number of batteries you want to carry out on your ride.
Perfect for going out on long weekend rides with friends or family.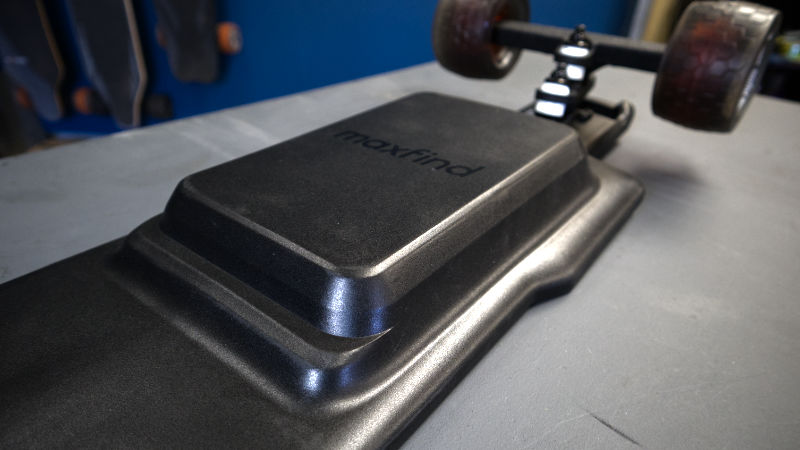 ESC
Maxfind opted to go with a Hobbywing ESC in the FF-Belt and it is amazing.
Not only is the acceleration buttery smooth, but it's also quite strong. In the highest speed mode, you can jet up to top speed in no time at all.
You really have to set yourself up and be ready for take-off otherwise you'll find yourself on the floor pretty quickly.
On the flip side, the braking is nice and firm without any jolting. Again, you have to be ready to slow down or you'll be thrown forward.
It's not unmanageable. Confident and experienced riders will have no trouble with this sort of power. I'm really aiming this at intermediate riders.
Remote
Even though Maxfind is using the Hobbywing remote, they've created their own unique mould to set themselves apart from the crowd.
And I quite like it. It sits comfortably in your hand and helps prevent you from accidentally hitting any buttons.
It's got a large display that shows your current speed, trip length, odometer, speed modes and battery levels for the board and remote.
The speed that it shows is fairly accurate when I compared it to my GPS watch, it was only a couple of km out, which could very likely just be the GPS delay on my watch.
It has four speed modes, 1, 2, 3 and 4. Reverse and cruise control.
And you can't accidentally change the speed mode while you're accelerating which is a safety feature that I love.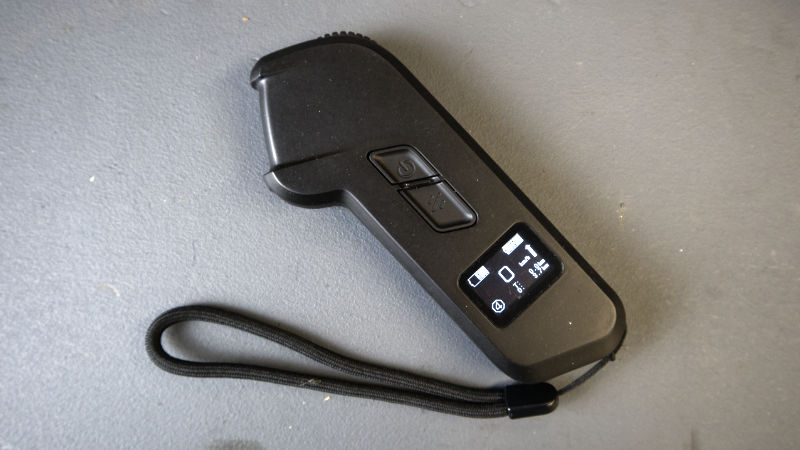 Customer Reviews
I'm not alone in my opinion of the Maxfind FF-Belt. There are a lot of very happy customers out there. Here is a handful of what some have had to say. And you can read more customer reviews here.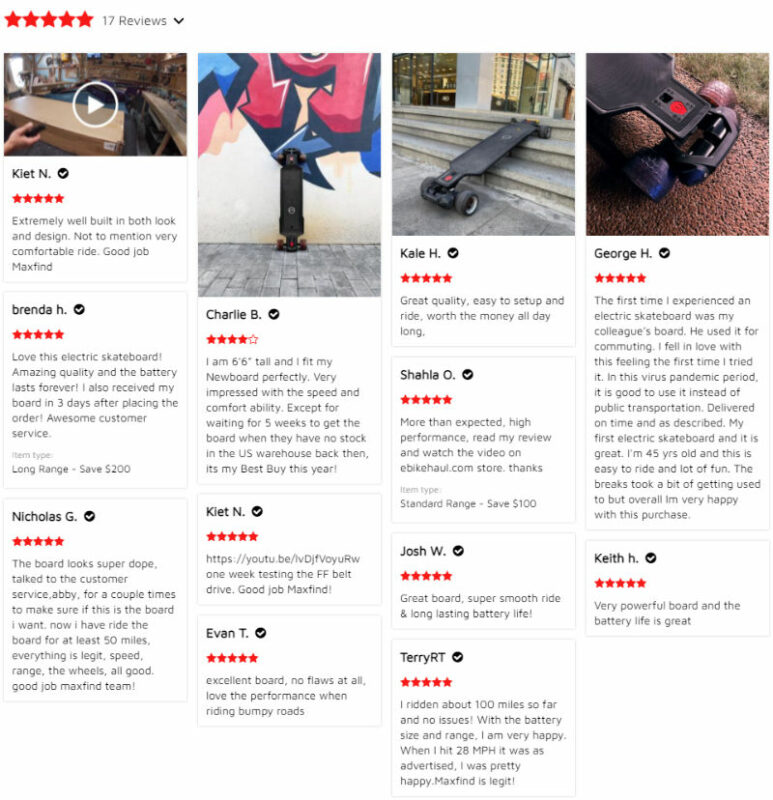 Alternatives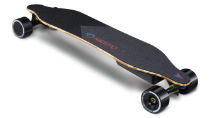 Meepo NLS Pro
The Meepo NLS Pro is a great alternative if you want a deck that has a little more flex to it. It has a similar range but a slightly faster top speed.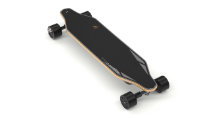 WowGo 2S Max
The WowGo 2S Max is one of the most well-built eboards you can buy in this category. It's a little less performant but the price reflects that.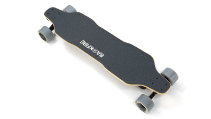 Backfire G3
The Backfire G3 has a flexy deck that provides a comfortable ride. And it has ambient LED lights under the deck for added safety and style.
Final thoughts
Maxfind is really starting to find its feet in the eskate industry. They have released a lot of innovative and well-thought-out products recently and the Maxfind FF-Belt is no exception.
I think this is a great electric skateboard for people who want something comfortable and stable to commute on.
If this sounds like it's something you're interested in purchasing, then check the description below for links and codes that help me out a lot and get you a cheeky little discount.
Thanks for sticking around.
I hope I've helped you on your journey to find the best electric skateboard that's right for you.
Ride safe out the eskaters.
See you soon.
Use Code ESKATEHUB to get 5% OFF
On Maxfind's Website