Hey eSkaters!
This is my Base Camp SF-999 Smart Helmet review.
Priced at just $89.90, this helmet is a fusion of technology, practical design and safety.
It's all about enhancing your riding experience with smart features that keep you connected and in control.
There's nothing better than listening to your favourite tunes or podcast while cruising along on your electric skateboard.
But wearing earbuds prevents you from being able to hear the environment around you which is a safety concern.
And attaching a boombox to your rig is just straight up annoying to everyone else around.
The SF-999 aims to solve both of these issues.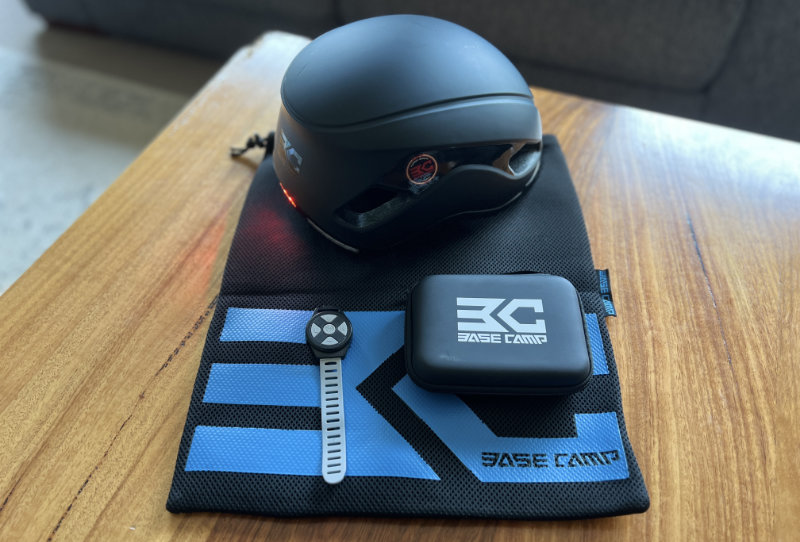 Base Camp SF-999 Review
Safety Features
First of all, safety is number one when it comes to riding, so we'll start there.
This smart helmet goes above and beyond to ensure rider protection. The helmet is constructed with a durable polycarbonate shell and an EPS liner, a combination that provides robust impact resistance in the event of a fall or collision.
It has all the crash-test certifications, and there are a lot of them so I won't list them all here. You can check them out on their website.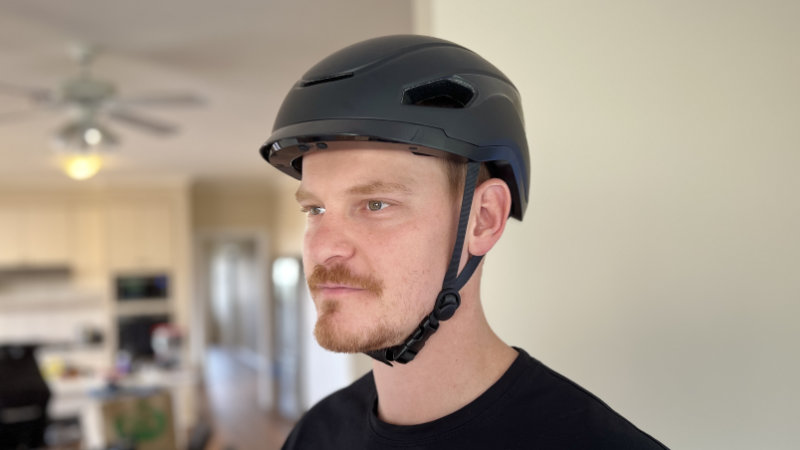 The safety features don't stop at physical protection.
The helmet is equipped with a tail light and turning indicators, enhancing visibility on the road, especially in low-light conditions.
The amount of times I've had drivers haul abuse at me because I don't have indicators would surprise you. So this feature is crucial for alerting other road users of your presence and intentions, reducing the risk of accidents.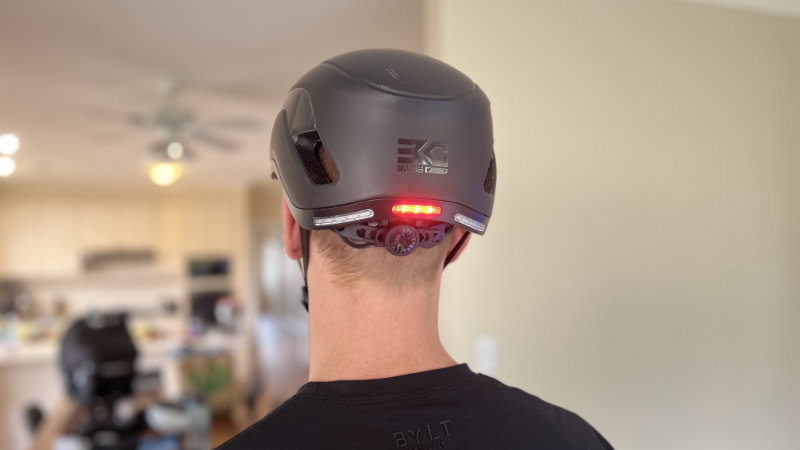 In terms of weather protection, the helmet has an IPX5 waterproof rating, meaning it can withstand water jets from any direction, so you can ride with confidence, come rain or shine.
Smart Features
This helmet is not just about safety.
It's also about enhancing your riding experience with its smart features.
One of the standout features is its Bluetooth 5.3 connectivity, which allows you to pair the helmet with your smartphone.
And the helmet has a built-in audio system which is designed with the rider's safety in mind.
The speakers are positioned just above the ears, allowing you to enjoy your music or podcasts while still being aware of your surroundings.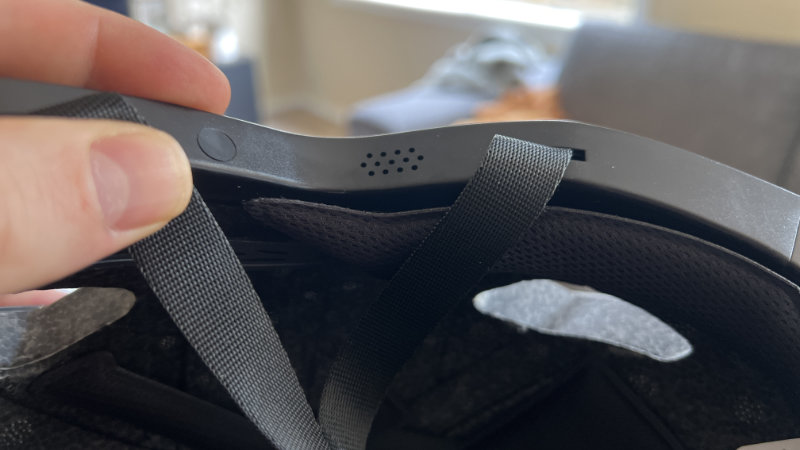 It plays all of the audio from your phone so you can listen to music, podcasts, take phone calls, and even get turn-by-turn GPS navigation from your Maps app, without ever having to pull your phone out of your pocket.
The audio quality might not be audiophile-grade, however, it's more than sufficient for casual listening during your rides.
For the best sound quality, set the volume on your phone to max and control the volume via the helmet.
The helmet comes with a handheld controller, which offers a convenient way to control the helmet's features.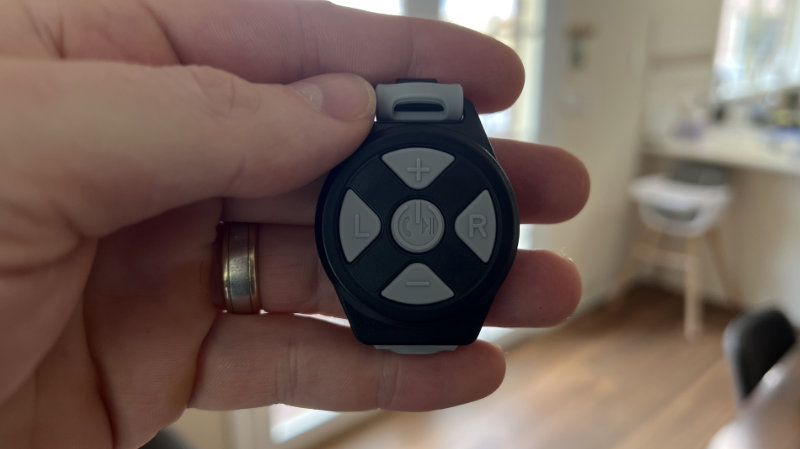 The controller allows you to select the turning signal, answer phone calls, play or pause music and select the next or previous track.
It's clearly designed to attach to the handlebars of a scooter or bike, but I wrapped it around the fingers on my hand. So I had my eskate remote in one hand and this controller in the other.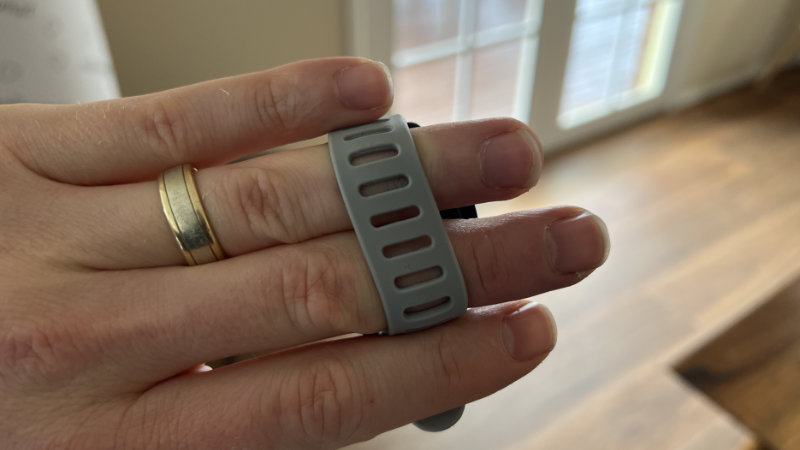 The helmet and the controller have separate power functions, so you have to turn each of them on independently.
One minor quirk to this is that you use the same button for playing/pausing the audio as you do to turn the controller off. So, if the helmet and controller are on and there's no music playing, when you hold the power button on the controller to turn it off, it will turn the controller off, but it will also start playing audio through the helmet. This seems to be a small bug in the controller, but it doesn't significantly impact the overall functionality. You're likely going to be turning the helmet off when you turn the controller off.
The helmet is powered by a 1000mAh LiPo rechargeable battery, which offers up to 16 hours of usage with the lights on, 8 hours of audio playback, or 5 hours when using both the lights and playing audio. The battery can be fully recharged in 3.5 hours via USB-C.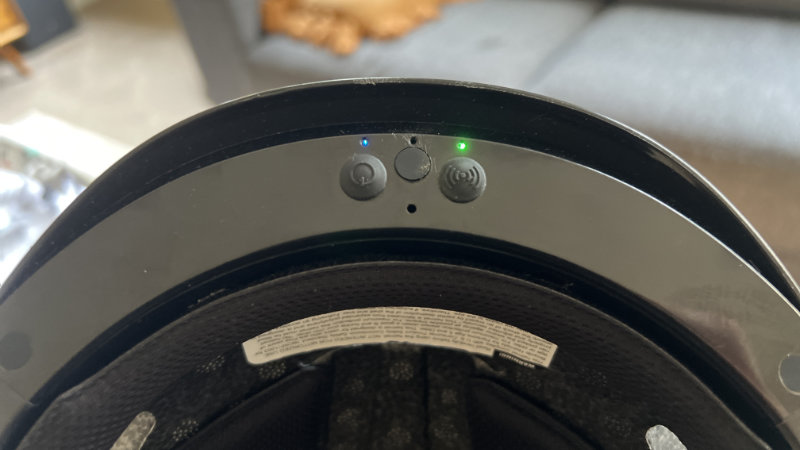 Wearability & Comfort
Comfort and wearability are key considerations when choosing a helmet, and this smart helmet excels in this aspect.
Despite its array of features, the helmet is surprisingly lightweight, weighing in at just 385g. This makes it comfortable to wear, even for extended periods.
The FR Fit System allows for easy adjustments to ensure a snug fit. To tighten, simply turn the dial at the rear of the helmet. To loosen, pull the dial out and manually release the straps. However, users should be careful not to pull the straps all the way out to avoid the need for re-threading.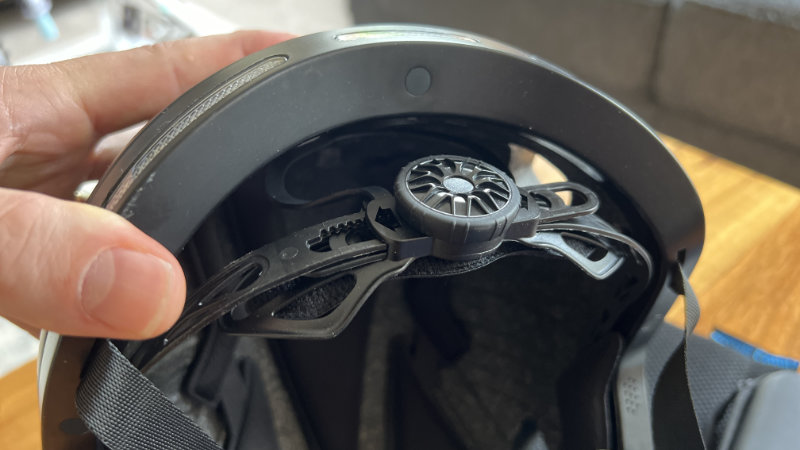 Adding to the comfort is the quick-dry padding, which enhances the fit and helps to wick away sweat on warmer days.
While it doesn't come with ample padding, I'm hoping the EPS shell will be up to scratch in the case of a fall.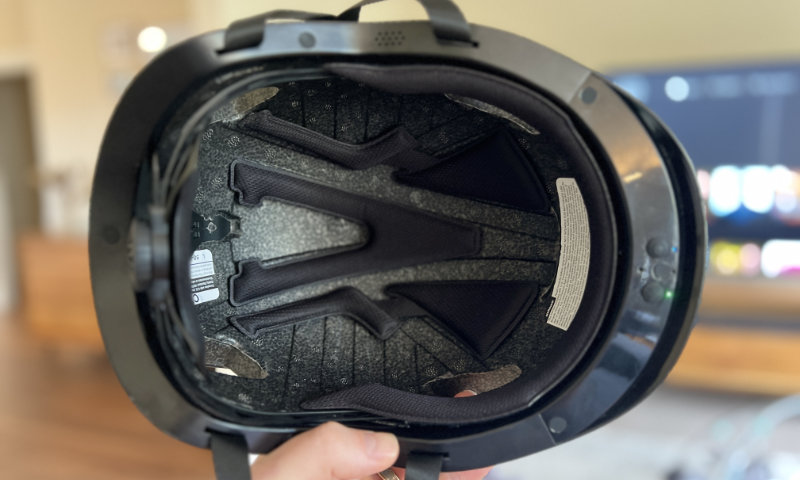 Final Thoughts
The Base Camp SF-999 smart helmet is a remarkable blend of safety, comfort, and technology, all at a fairly affordable price point.
Its smart features, including the built-in speakers and controller, offer a level of convenience that sets it apart in the market.
It delivers on its promise of a safer, more connected ride.
Whether you're a seasoned rider or a beginner, this helmet is a worthy investment for its enhanced smart features and the added enjoyment it brings to every ride.
BUY NOW
On Base Camp's website