Watch:
I got the Ownboard W2 Pro and didn't have any high expectations for the eboard, but I have to say, it kind of shocked me.
Ownboard falls into the same category as Meepo and WowGo as being relatively affordable while still maintaining quality.
I didn't expect to enjoy riding this eboard as much as I did. So it's been a lot of fun to review this electric skateboard.
At the time of release, the Ownboard W2 Pro is US$699.
Compared to its competitors, the WowGo 3X and the Meepo NLS, it sits smack bang in the middle in terms of both price and performance. So I think it's priced quite well.
But, does it live up to its marketed specs?
Let's jump straight into the performance tests now and we'll take a look at the features and hardware a little later on.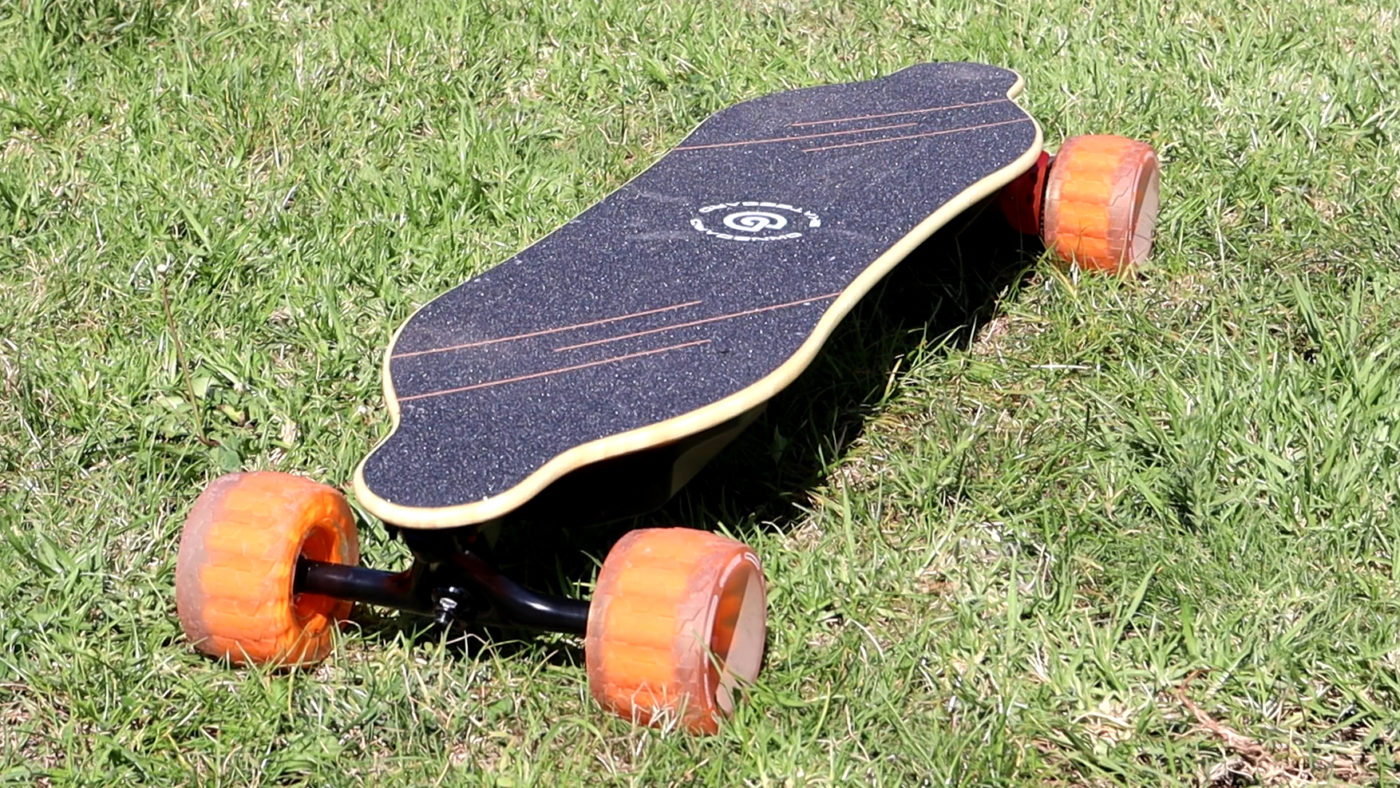 Range Test
The marketed range for the Ownboard W2 Pro is between 25-30km (15-18 miles).
I like that they give a range bracket because the max distance all depends on the rider and the road conditions.
Lighter riders on perfect roads will be able to get up to the top-end of the range while heavier riders or those riding on less than ideal roads can expect something closer to the lower end of the bracket.
For my range test, I'm a 90kg rider, the roads were good quality, mainly flat aside from the hill climb test and the long incline at the end of the ride, and I rode it pretty hard – having done all of the acceleration, top speed and hill climb tests throughout the ride.
Given all of that, I got just under 25km (15 miles) which I am super happy about. That's at the lower end of the bracket, so you should be able to make a good estimate of what you will get on this eboard.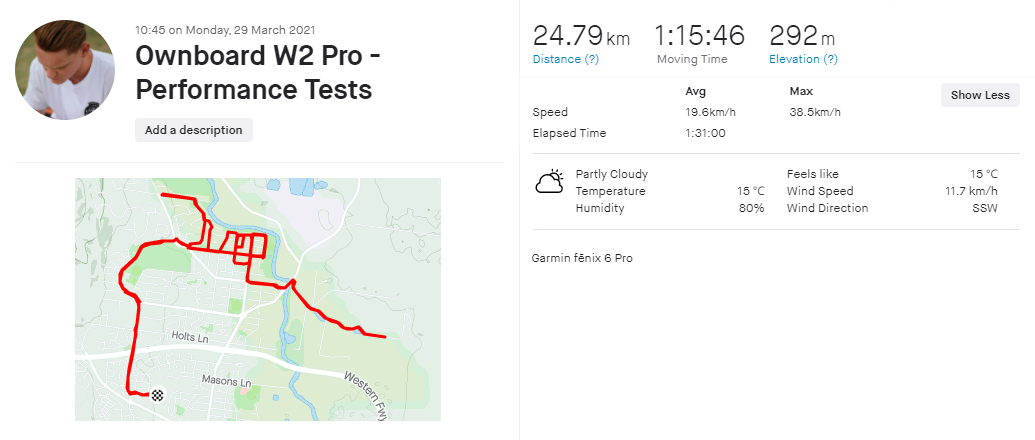 Top Speed Test
The marketed top speed for the Ownboard W2 Pro is 45kmh (28mph).
However, the highest I was able to hit was 38.5kmh (24mph).
And I maxed out the throttle, I couldn't physically go any faster on this eboard.
Lighter riders may possibly be able to get a higher top speed, but I don't think it will be by much.
For most eSkaters, this is going to be enough. It's pretty damn fast. I spend the majority of my riding time at a cruising pace between 25-30kmh and only send it when I went a bit of a rush.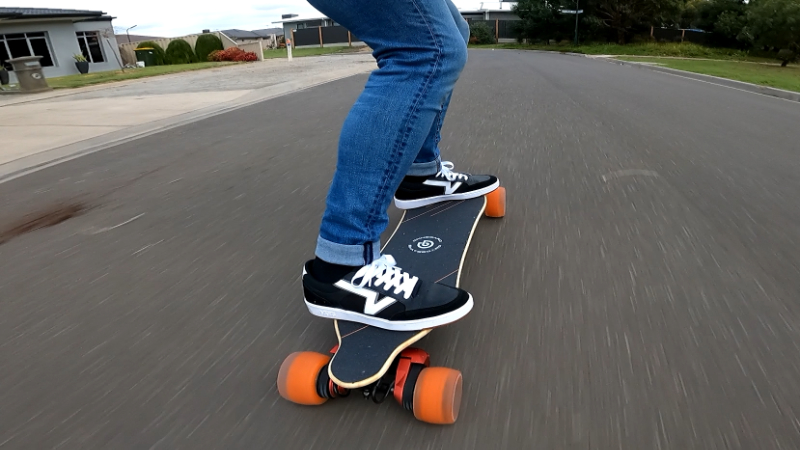 Acceleration Test
Below you can see the acceleration power for each speed mode side-by-side.
If you're bracing yourself for take-off, you'd be hard-pressed to get thrown off.
All of the modes are very smooth without any jerking or jolting but still get you up to top speed fast.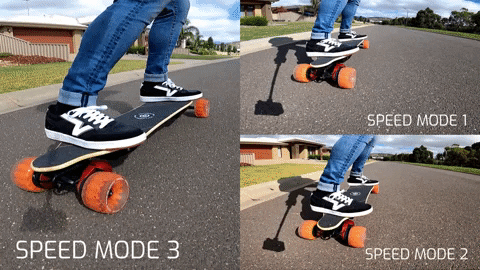 Braking Test
Again, below is the braking power for each speed mode side-by-side.
I slammed the brakes on when the board was at or pretty close to its top speed for that mode. So in the higher modes, I'm braking from a faster speed.
The brakes are gentle and smooth and while I think they could be a bit stronger, they're still good enough and probably perfect for beginner and intermediate riders.
Just make sure you ride at an appropriate speed for the environment you're in so that you can always come to a stop safely without hurting anyone.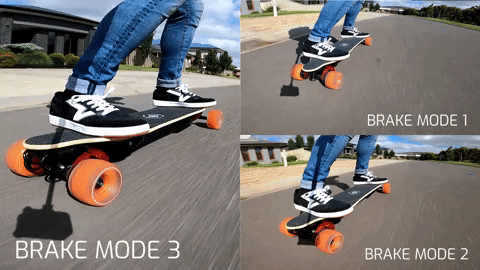 Hill Climb Test
The Ownboard W2 Pro completely smashed the hill climb test.
The screenshot below is the hill climb segment from my ride and you can see that the average grade was 8%. The steepest slope of this hill was 12%.
I was averaging a speed of 24.5kmh and maxing out at 28kmh which is really pumping it up those hills.
I'm really impressed by the hill climbing ability of the W2 Pro.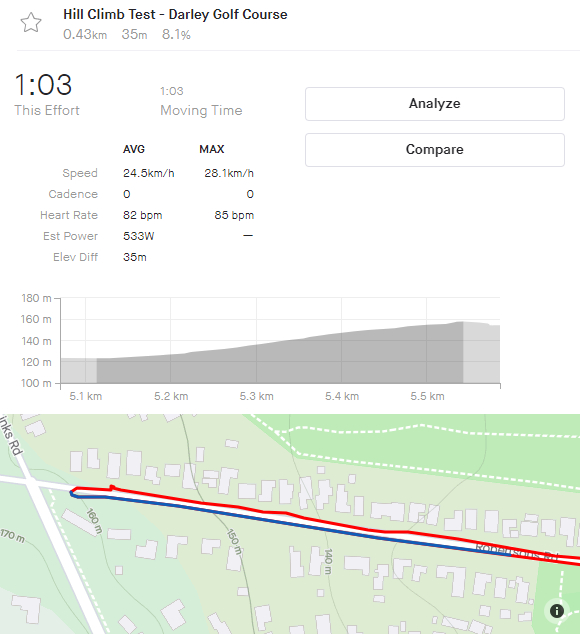 Rideability
At the beginning of the article, I said that the Ownboard W2 Pro 'shocked me'.
That's not because of the performance specs, but more to do with the overall ride experience.
For my initial ride, I took the board out with the setup it has out of the box. And the trucks were really loose.
They were so loose that combined with the flexy deck, it made for a really unstable and dangerous ride.
Any crack in the road that forced the trucks to turn had me overcorrecting, because I wasn't able to feel how the trucks were responding to my feet movements due to the flexible deck absorbing everything.
So I jumped off and tightened up the trucks.
This made a huge difference.
The ride from then on was amazing!
The flex helped to absorb some of the bumps and vibrations, while the trucks remained straight.
Of course, every rider is going to have a different preference for truck tightness so play around and find what works for you.
The carving was more of a slow glide rather than hard and fast.
A lot of that was due to the tight trucks, but part of it was because of the large Cloudwheels.
With the tightened trucks, I didn't get any wobbles when riding at high speeds. However, at the beginning when the trucks were loose, I did not feel confident on it at all.
I cannot stress enough how important it is, when riding a new eboard for the first time, to tighten up the trucks and gradually loosen them off until you find your sweet-spot.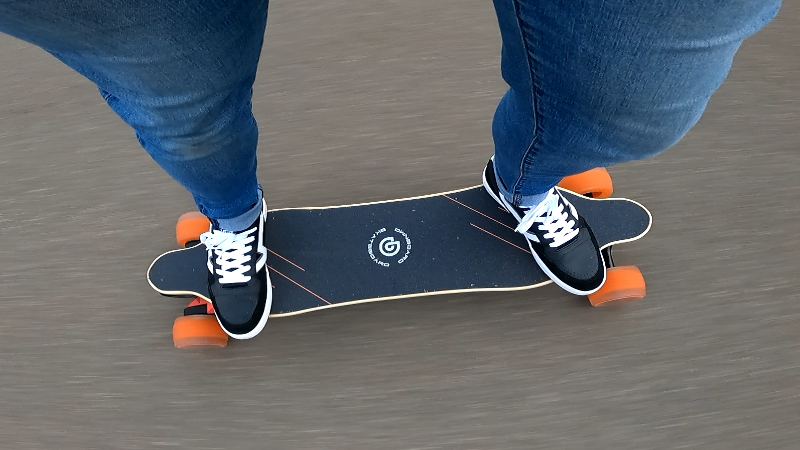 Features and Specs
It has a 38" bamboo and fibreglass deck with a very slight concave.
The bamboo is what gives the W2 Pro its flexibility, while the fibreglass strengthens it, preventing you from snapping the deck.
You do have an option to buy the deck with or without the deck handle.
This is personal preference really.
The handle is nice to have when you're carrying it around. It is always awkward trying to move these things.
However, some claim that the cutout can affect the integrity of the deck's strength. Maybe valid if you're standing right over the handle and go over a bump, but I've never ridden hard enough to snap a deck.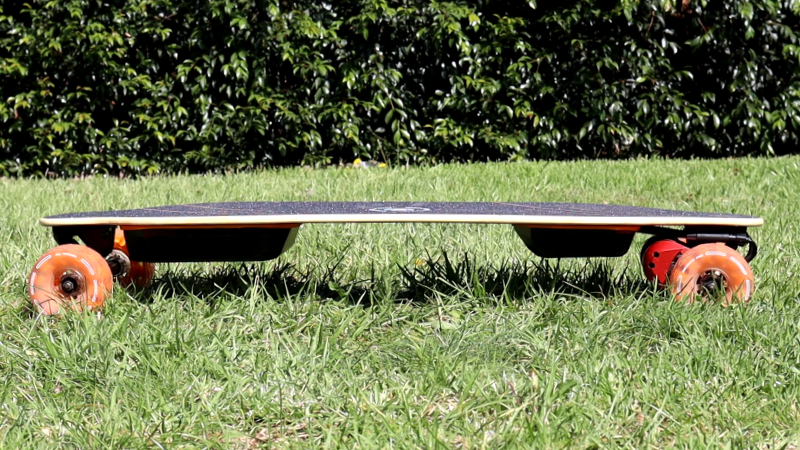 The stock wheels are 105mm Cloudwheels. Great for commuting as they absorb vibrations and bumps in the road.
You can choose between orange or black Cloudwheels.
And if you're handy, you can easily swap the Cloudwheels out for other types of wheels to get a completely different ride.
The trucks aren't mentioned on their website but they're a standard set of skate trucks that we've seen being used on many many eboards in the past.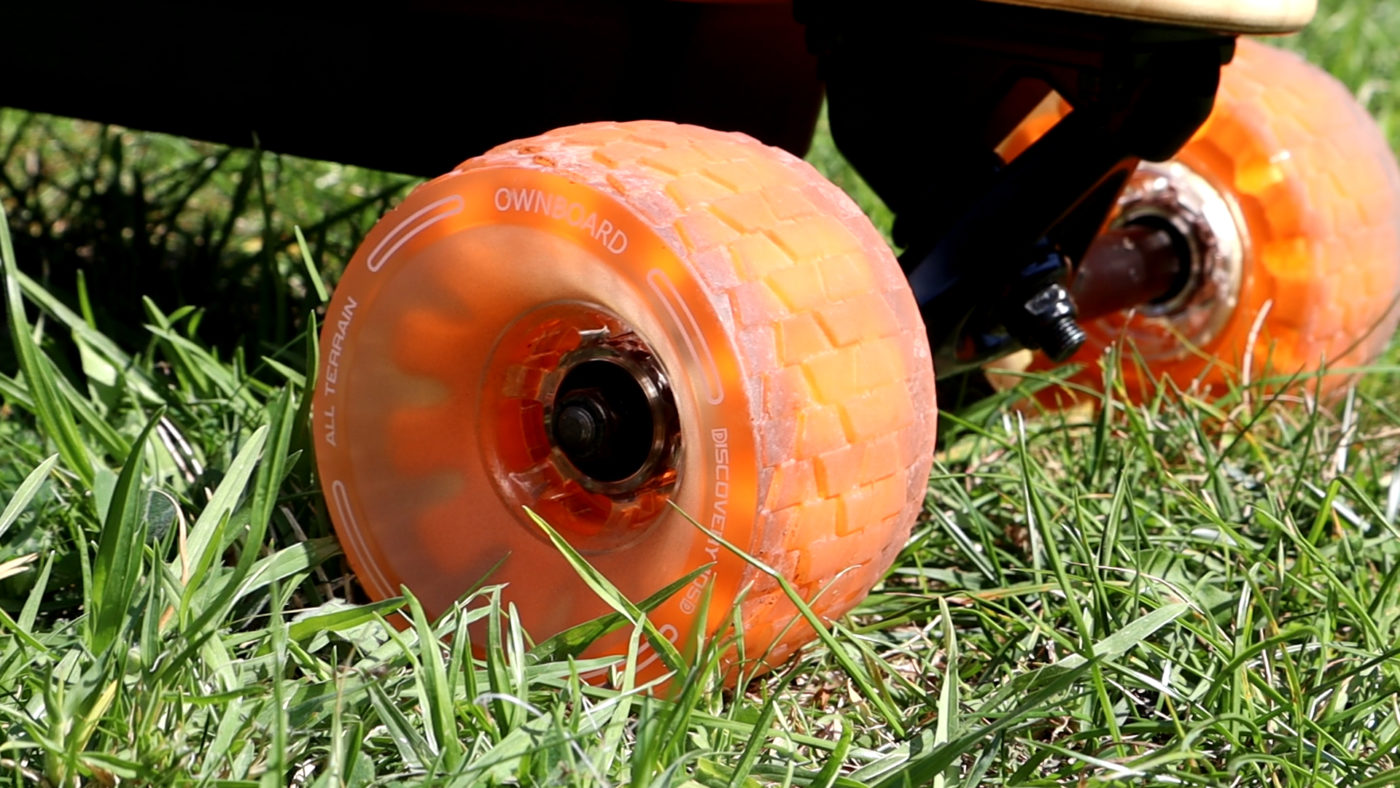 For the electronics, you've got a 12S2P 8.0Ah battery pack with 21700 cells, dual 750W 160Kv motors and a customised Hobbywing ESC.
The remote is fantastic. It's nice and big with a decent screen size to see all the important riding info including your current speed, battery levels, riding mode and odometer.
There are three power modes, reverse and cruise control.
And I want to point out a crucial safety feature of this remote that I love.
You can't change speed modes while you're accelerating, however, you still can if you're rolling. This is good because my fingers come awfully close to that mode button and I would not want to suddenly bump up a speed mode without being ready for it.
It sounds trivial, but you would be surprised by the number of boards I have ridden where you can accidentally change the speed mode while accelerating. Some remotes even allowed you to change riding direction…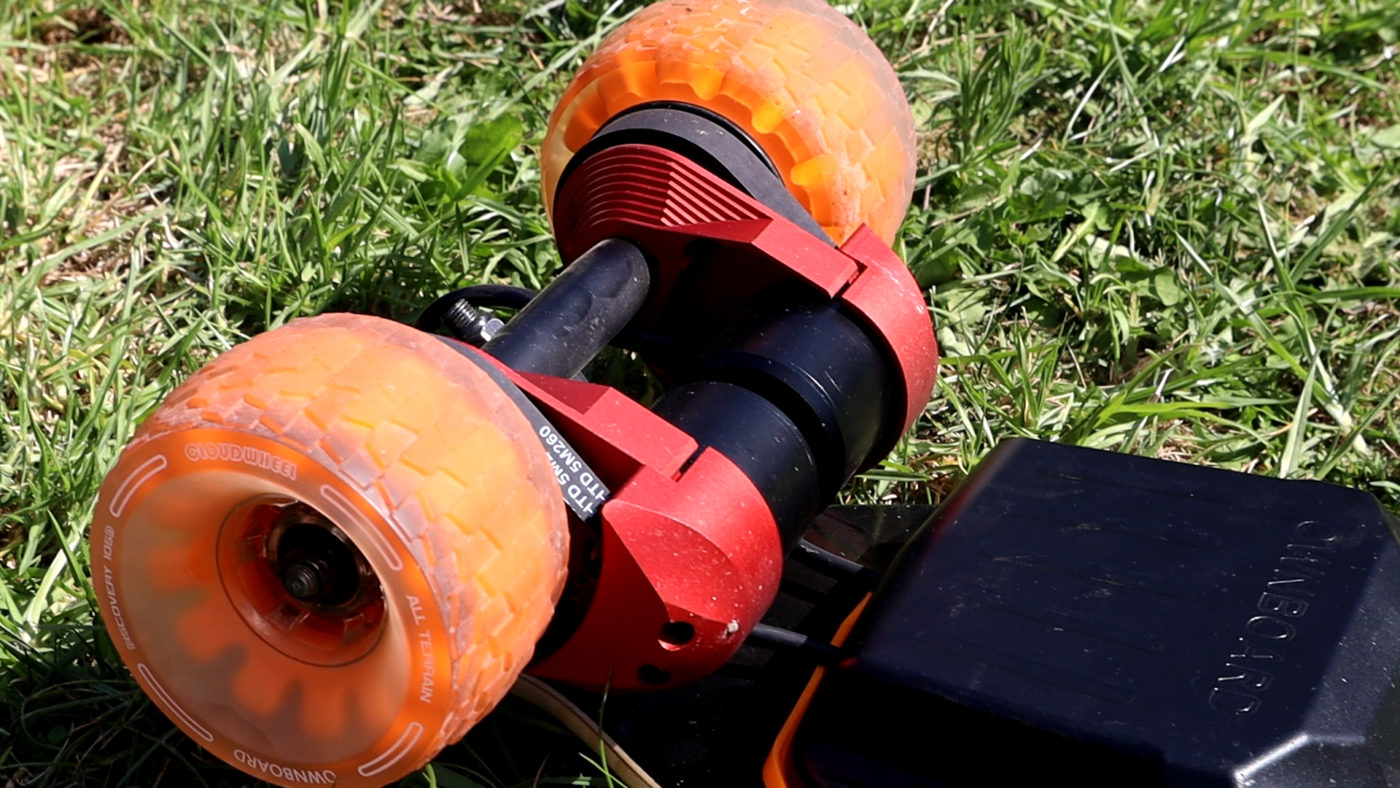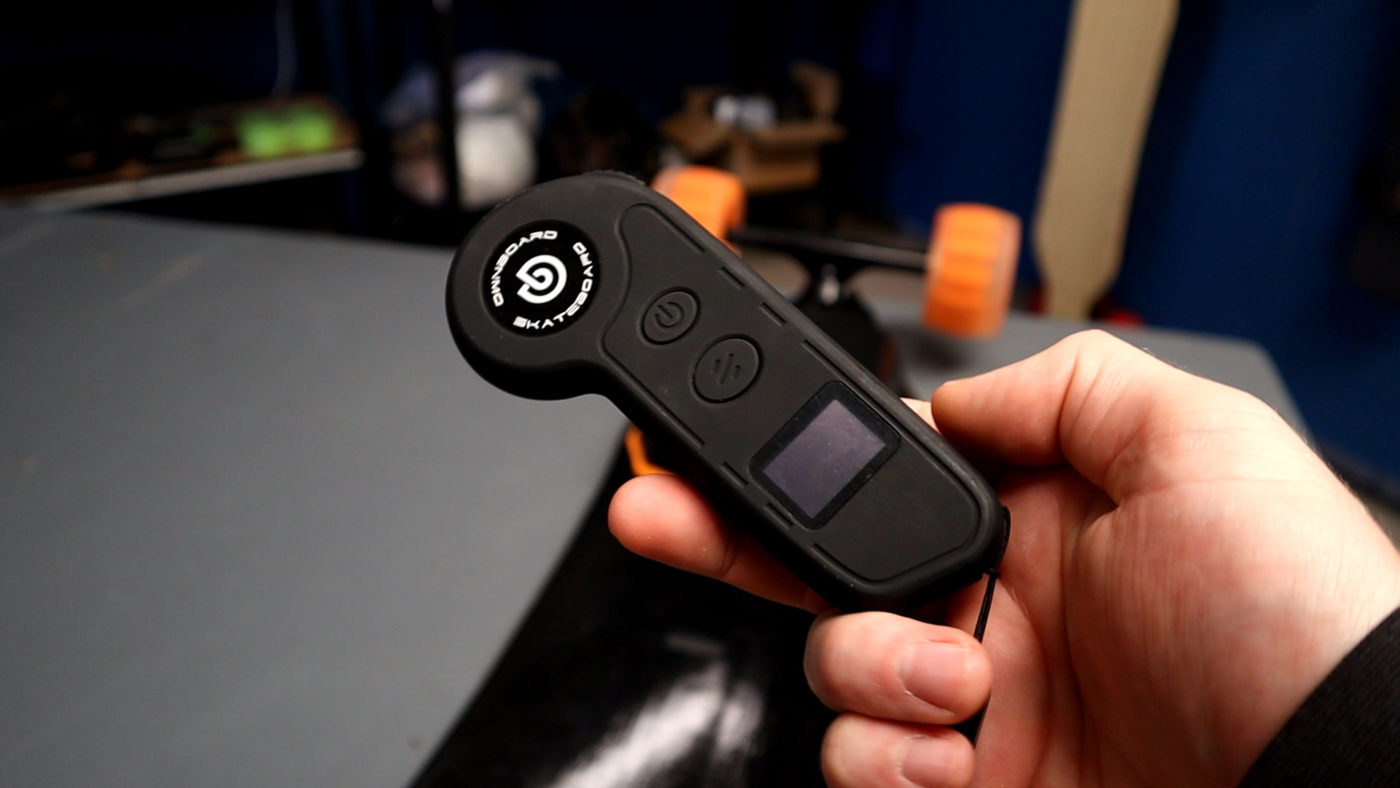 The enclosure is made of aluminium alloy so it's strong and allows for maximum heat dissipation.
Plus it is lined with a rubber gasket to increase the waterproofing rating to IP55.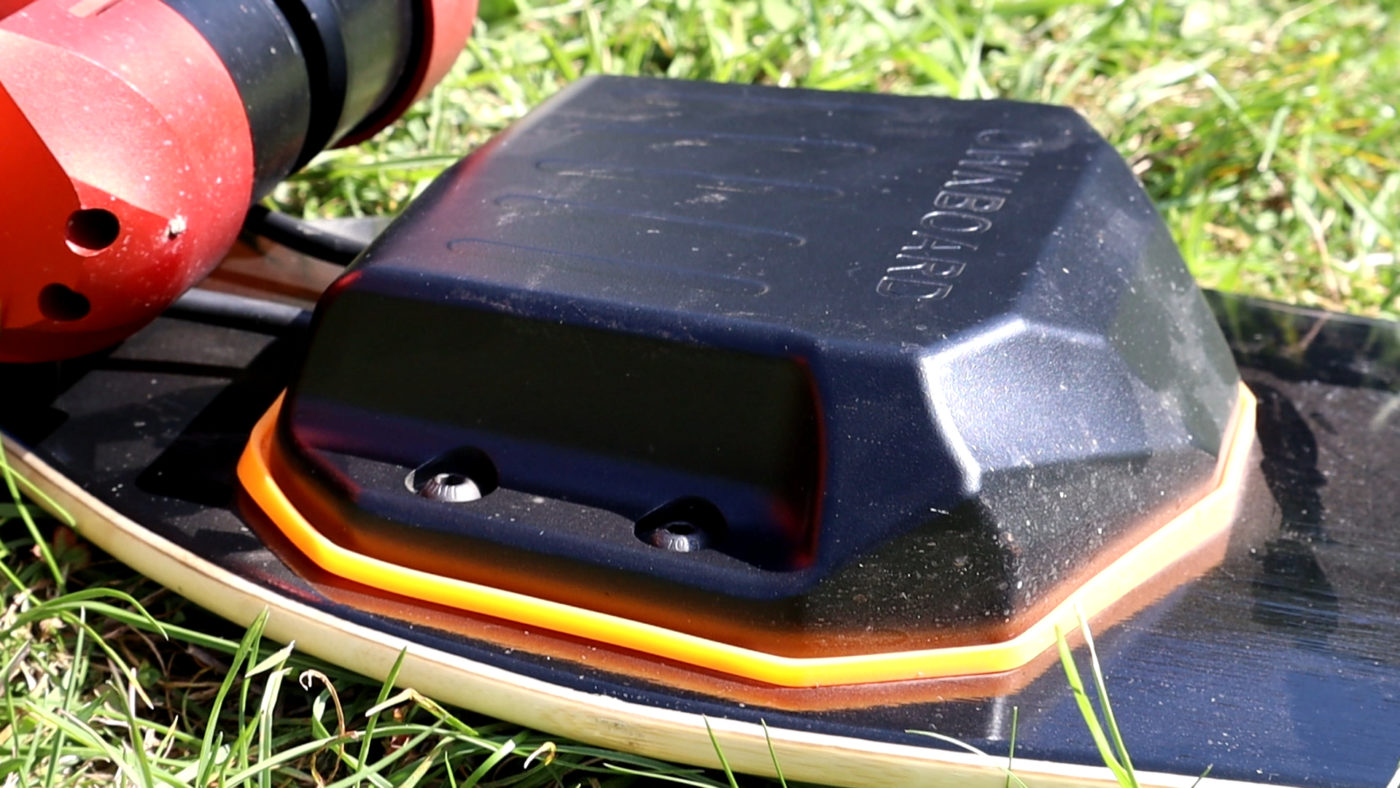 Final Thoughts
Overall, the Ownboard W2 Pro is a great electric skateboard for commuting and cruising around town..
I love how comfortable of a ride it is and the acceleration and braking are so smooth that I never have to worry about being thrown off.
It's not the fastest board available in this price range but the range capability definitely makes up for that.
It's just a really enjoyable, cruising type eboard. Nothing fancy, just fun.
That's my Ownboard W2 Pro electric skateboard review. I hope I've helped make your search for the best electric skateboard a little easier.
Alternatives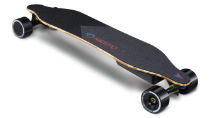 Meepo NLS Pro
The Meepo NLS Pro is a top quality eboard from a very respectable brand.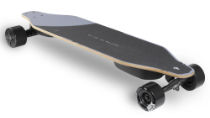 WowGo 2S Pro
The WowGo 2S Pro is an amazingly comfortable electric skateboard that you could skate for hours.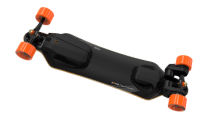 Exway Flex
The Flex is one of my favourite commuter electric skateboards. It's got all the bells and whistles at a good price.