Watch:
The Nobleman TK02 Full Face helmet, that's TK-ZERO-2 but pronounced TK02 is my favourite Full Face helmet for riding electric skateboards.
I've used regular skate helmets, the Nobleman K2 half-face and a Fox MTB helmet and they are all great and each have their own specific use when riding.
But the reason I like the TK02 the most is that it is versatile, has some really handy features.
And, as you can see, I look totally badass!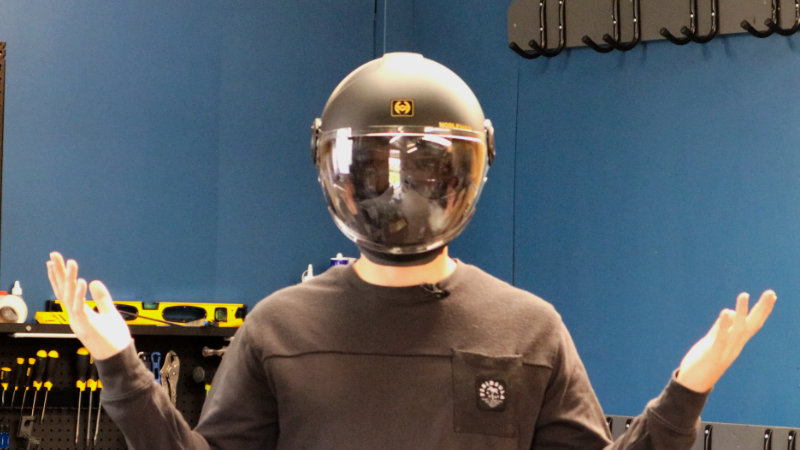 This clear visor can quickly be opened and closed just by flicking it up and pulling it down.
So you can start your ride with it open and as you get going to can pull it down to prevent the wind from rushing into your eyes.
I always ride with sunglasses because of this, but sometimes there's no sun, or it's even dark and wearing sunnies will hinder your vision.
With the TK02, you can retract the sun visor up into the helmet with this little switch along the side of the helmet and keep the clear visor down.
And when the sun comes out, flick the switch back the other way and the sun visor pops back out.
It's awesome because now I don't have to wear my sunnies while riding and worry about getting them scratched if I was to have a fall.
The faceguard easily comes off with the two tabs on the underside of the guard.
They just clip in and out.
Now you have a half face helmet
BUT You still get all the visor features.
You can pull down the sun visor and the clear visor and look like a total badass in the summer.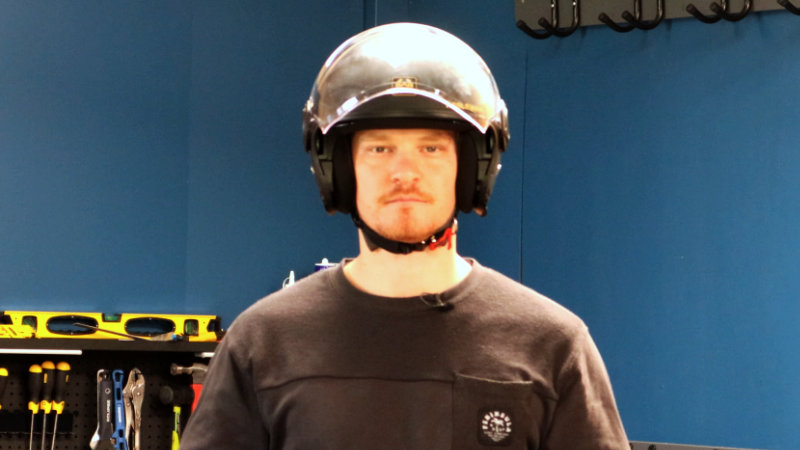 The strap is awesome.
It's a bit overkill to rave about a chin strap but this one is actually enjoyable to use.
It just slides in and has a stepping lock mechanism to keep it in place.
To take it off, all you do is pull on this red tab and it comes right out.
It's one of the best straps I've had the pleasure of using.
No more fiddling around with clasps and worrying about pinching your extra chins.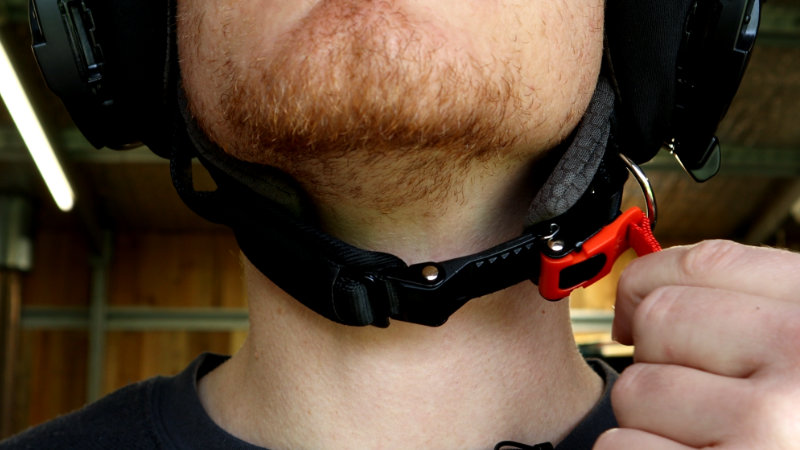 There is a ton of padding inside making it not only extra-safe but it's so comfortable.
The padding is ventilated to add that extra breathability so that you don't roast inside it.
It's all completely removable so you can take the padding out after a sweaty ride and give it a good clean.
You don't want your head smelling like your shoes.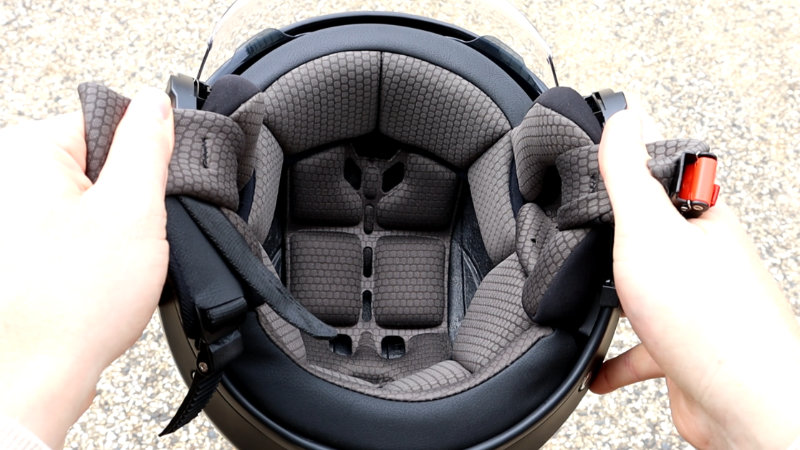 Now, it is quite big as you can see, but in all seriousness, if you're a serious eskater and you're riding on roads with cars, then you want all the padding you can get.
No matter where you're riding really, knowing that you've got a good quality helmet on that is going to save your life is a huge confidence boost.
And the Nobleman TK02 is definitely a top-quality helmet. Certified by DOT and ECE in the US and Europe respectively as being compliant for on-road use on motorcycles.
And the penalty for falsifying these certifications is $5,000 per helmet sold, so you can be damn sure these helmets are top-notch.
One of the most important things when riding an electric skateboard, or any motorised vehicle for that matter is visibility and I found the TK02 to be pretty good.
When looking straight ahead, my peripherals to the left and right aren't hindered at all and if I turn only my eyes I can just see the side of the helmet in my peripheral vision. So It's great on that front.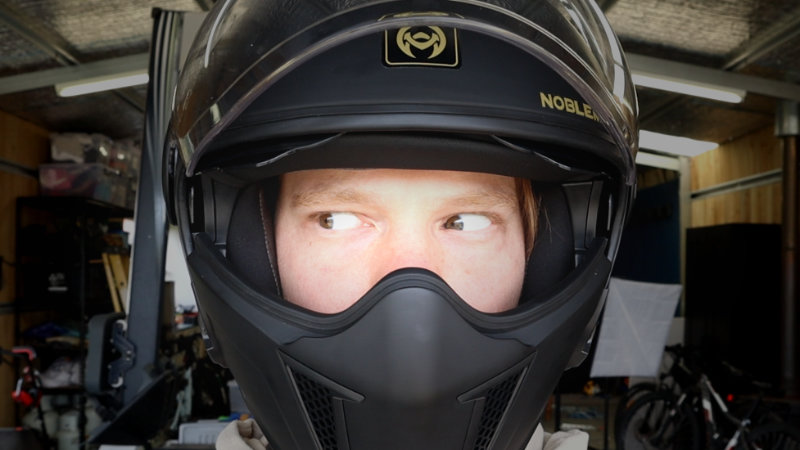 As for the downward vision, when looking straight ahead, I can clearly see the ground two metres ahead of me, and to then see the nose of the deck, I do have to tilt my head slightly more than I would usually, but I guess that is the slight tradeoff for a full-face helmet.
It weighs 3.5lbs (1.6kg) which isn't too bad. But most importantly, it doesn't feel heavy on the head while you're wearing it and it's not an effort to turn your head.
You can get the TK02 in three different colours, Matte Black, the one I have, Gloss Black and Gloss White.
As for the price, without the Clear visor, it is usually $339 but is currently on sale for Black Friday at $259. And if you want the clear visor, it's only an additional $20. Which I think is well worth the price in my opinion.
Overall, the Nobleman TK02 is a great full-face helmet.
I really like wearing it and I would definitely recommend it.
From a comfort standpoint, it's awesome. Tons of padding, not too heavy and you don't feel like you're overheating.
The visors are really easy to use, making your experience when out riding a little bit simpler.
And obviously, you will look super stealth cruising down the streets with it on.
That's it, that's my Nobleman TK02 full-face helmet review. I hope this has been helpful.