Hey eSkaters, I've got the Vestar V3 Bamboo electric skateboard to review today.
This is a no-frills eboard that isn't flashy but it isn't really trying to be.
It starts at $650 and works its way up to $850 for the bigger battery and Cloudwheels.
But be mindful, there are some significant discrepancies between the marketed specs on their website and my tested performance which we'll go through in this review.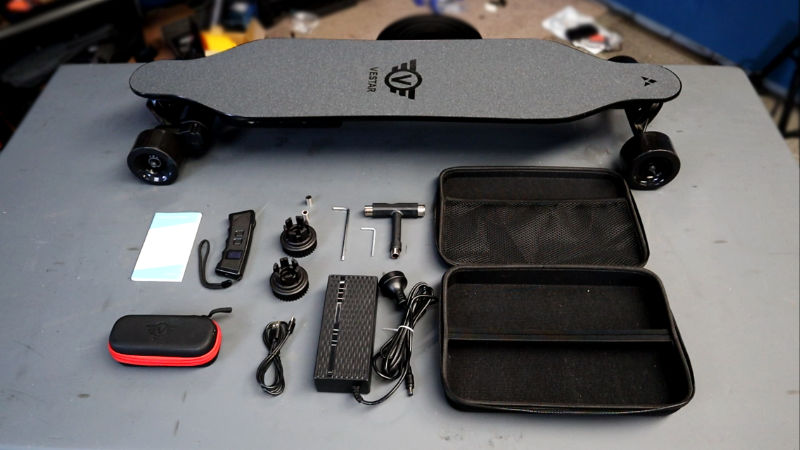 Who Is It For?
The Vestar V3 Bamboo is an electric skateboard for someone who doesn't care about all the extra bells and whistles and just wants an eboard to ride.
This might be a good option if you're tempted to get into the DIY eskate scene but not sure where to start. This board is a good base that allows you to play around with lots of little things and replace parts to upgrade it.
If the thought of tinkering with your eboard makes you shudder, then I'd steer well clear of this one.
So with that, let's get stuck into the Vestar V3 Bamboo Review.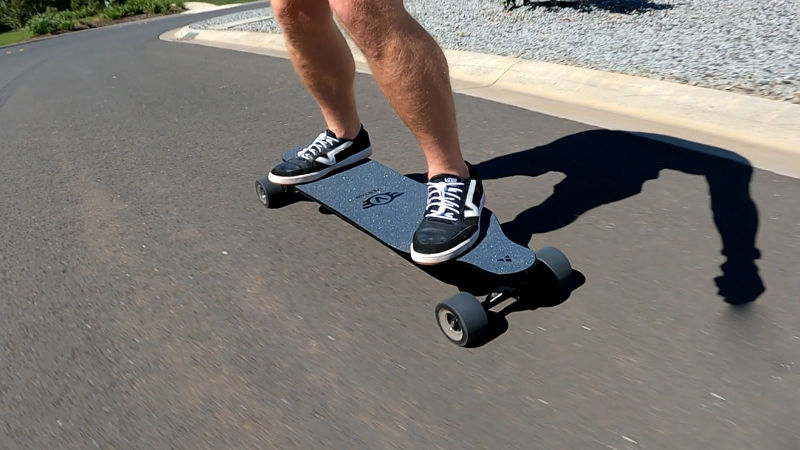 Vestar V3 Bamboo Review
Deck
The Vestar V3 Bamboo is the only one in its longboard lineup of this particular shape to have a mix of Bamboo and fiber glass which allows it to maintain some flexibility while being durable at the same time.
It's painted black underneath and is topped with black standard skate grip tape on top.
In fact, everything on this deck is black. It's kind of Vestar's thing.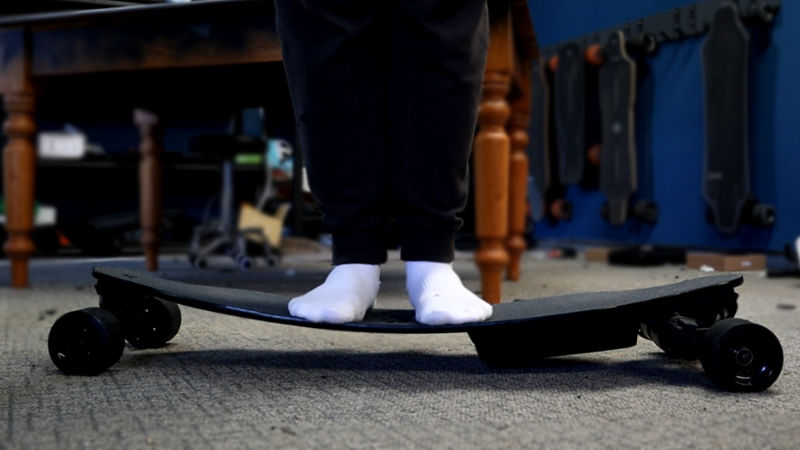 Trucks
The Vestar V3 Bamboo has 8" aluminium trucks with 97a cone and barrel bushings which is all pretty standard.
The bushings here feel a little too stiff, I'd consider putting something a little softer in there if you want to do some more carving.
On the flip side, it did make the board quite stable at higher speeds. I didn't encounter any speed wobbles during my top speed test or throughout my entire ride.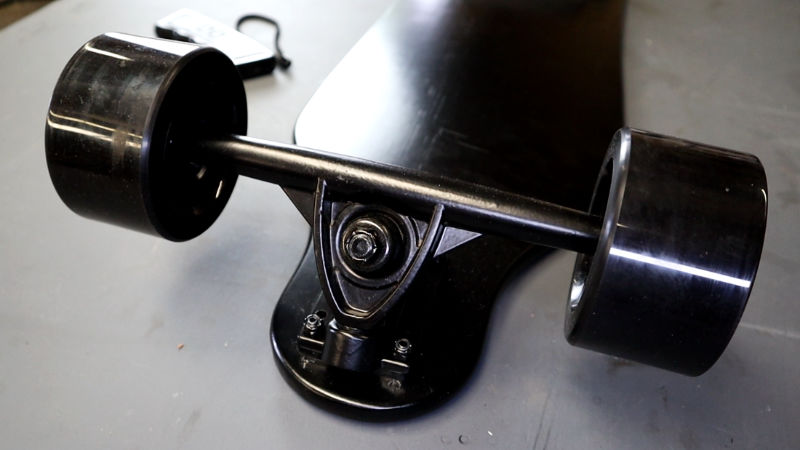 Wheels
These are non-descript 90mm 80A polyurethane street wheels.
I might have spent too much time on Cloudwheels lately, but I felt as if I could feel everything coming up from the ground.
They do corner well when the path is clean, but add any sort of small stones or leaves and you'll want to slow right down to ensure the board doesn't skid out from underneath you.
My least favourite thing about these wheels is that they are physically adhered to the wheel pulleys.
So if you want to swap out the wheels, you'll have to use a separate set of wheel pulleys which Vestar luckily provide you.
It just means that you can't really change the gear ratio on the stock wheels easily.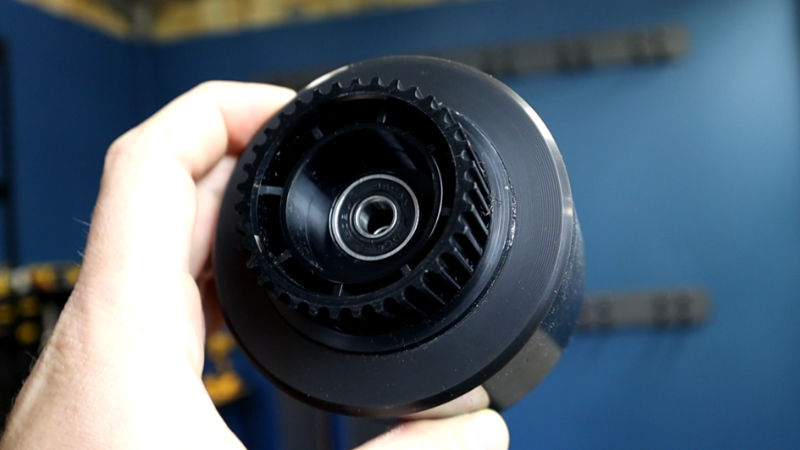 Motors, Top Speed and Hill Climbing
The Vestar V3 Bamboo is kitted up with dual 1500W belt-drive motors which get the job done, almost.
They're specced to get a top speed of 35mph (56kph) which is simply not ture.
The highest speed I got was 24.1mph (38.9kph) and I was full throttle.
Even if I turn the board upside down and max out the throttle, the fastest it gets to on the remote is 25mph (41kph).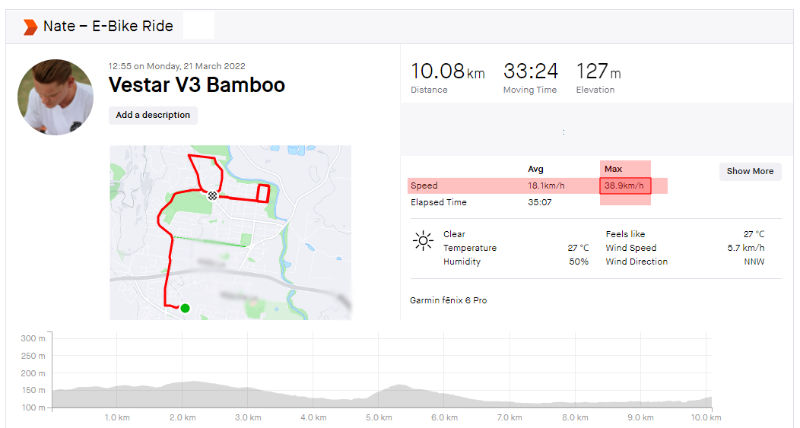 I mean, it's not even close to what they say it can do.
As for hill climbing, It's supposed to be able to climb a slope with a 35% hill grade, which I highly doubt.
I went up my standard hill which has a max slope of around 12%, it's hard to measure. But my speed started crawling down to 11mph (8kph) at the steepest point. And it did seem to struggle a bit at that point. Anything steeper or even just that steepness for a prolonged period of time I feel like it would have slowed even more.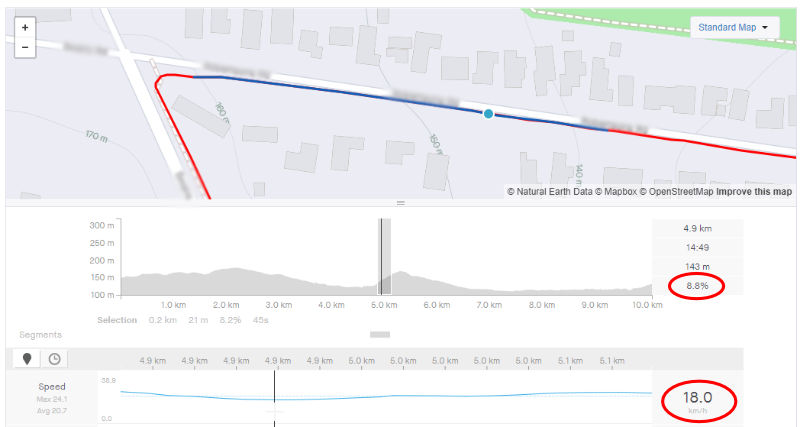 The main issues that I had with the board were surrounding these motors.
On my first ride, not even 5 minutes into the ride, one of the motor mounts had slipped off the trucks and fallen towards the ground.
I went back home, and moved it back into place and tightened it back up.
I go back out to ride and it happens again.
At this point, I message Paul from Vestar to let him know and he advises me that the bolts on the motor mounts might not have been tightened enough in the factory and that I can easily fix.
He sends me a video on how to fix, so I follow his instructions and that resolves the falling mounts problem.
I test the motors before heading out and I can hear this loud clicking. The motor pulleys are also loose. So I tighten them up.
Now I'm wondering what else is loose. What else might fall off at any moment, a wheel?
I now have zero confidence riding this thing.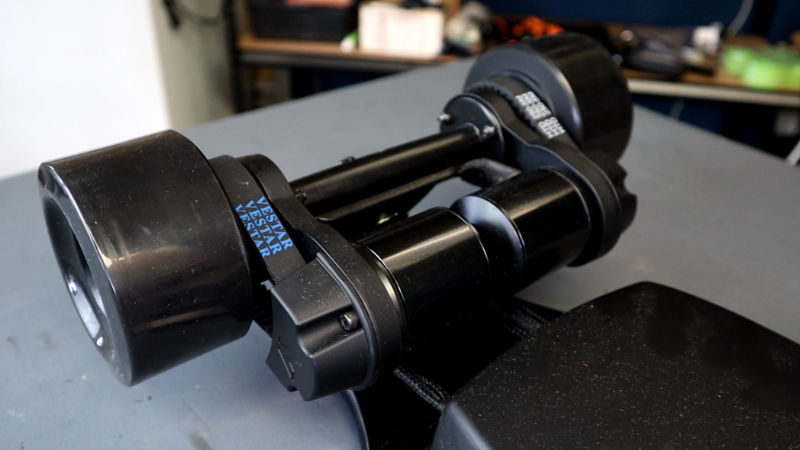 Battery and Range
The base option on the V3 Bamboo is the 10S3P 270Wh battery which is marketed to get 15 miles (24km), or you can choose to upgrade to 324Wh for an extended range of 20 miles (32km).
The sad thing about my ride is that I wasn't able to complete the range test.
I got about 10km into the ride when something unexpected happened.
I was going up a slight hill, nothing that the cheapest of eboards couldn't handle and the Vestar V3 completely disconnected from the remote.
I was kicked forward and had to jog a few metres to keep my footing.
The remote's display showed the board still had half bars of juice left.
I tried to reconnect the board to the remote but the board just wouldn't turn on.
When I got home, I was able to turn the board back on after about 20 minutes of letting it sit and it paired with the remote fine. As if nothing had happened.
I'm not entirely sure what happened, but that's definitely not what is supposed to happen.
After this and the loose components around the motors, I have zero faith in this board so I've chosen not to ride it any longer.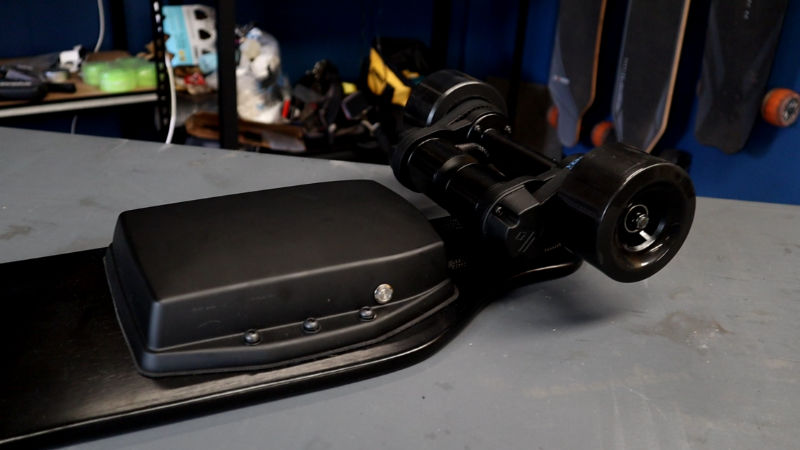 ESC, Acceleration and Braking
As far as acceleration and braking goes, the Vestar V3 Bamboo does OK. There's really nothing to rave about nor worry about here.
It has the Hobbywing ESC in it which I usually trust.
The acceleration is quite strong if you're not prepared for it. And the same goes for the braking.
Remote
This is a Hobbywing remote which Vestar has created their own mould for.
It's kind of cool looking and it's comfortable in my hand.
It has a display that shows your speed, trip distance, odometer, speed mode and battery level for remote and board among a couple of other things.
It has 4 speed modes, 1, 2, 3 and 4, reverse and cruise control.
And you can't change the speed mode while you're riding which is a welcomed safety feature.
For some reason, the battery indicator for the Board is labelled with an A… The Remote side has an R which makes sense, but the board is an A. I think that's just an attention to detail oversight on Vestars part.
There's also no auto on/off which is a feature that is sorely missed after you start getting used to it.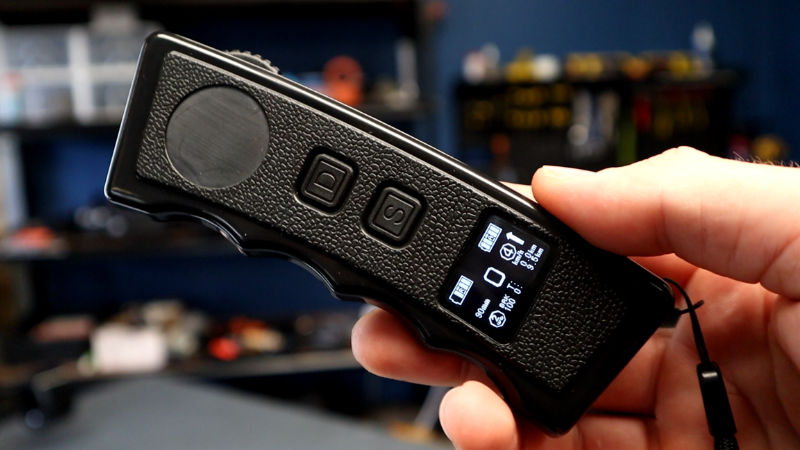 Other Things To Note
Aside from the exaggerated performance specs, and the mechanical issues, Vestar also claim their board is 'Waterproof' while at the same time saying you should avoid water intake at the power button and charging port.
They also say they have applied a waterproof treatment to both the inside and outside of the board, yet they don't have an Ingress Protection rating on their site, which tells me they haven't tested this.
Just to be clear, I wouldn't let this board near any water if you want to keep it in working order.
Customer Reviews
So far, there haven't been any customers that have been willing to post their reviews on the Vestar website.

Alternatives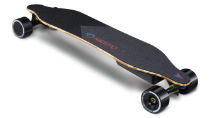 Meepo NLS Pro
The Meepo NLS Pro is a great alternative if you want a deck that has a little more flex to it. It has a similar range but a slightly faster top speed.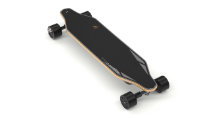 WowGo 2S Max
The WowGo 2S Max is one of the most well-built eboards you can buy in this category. It's a little less performant but the price reflects that.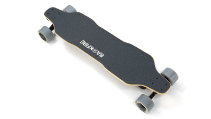 Backfire G3
The Backfire G3 has a flexy deck that provides a comfortable ride. And it has ambient LED lights under the deck for added safety and style.
Final Thoughts
Overall, I am disappointed by the Vestar V3 Bamboo electric skateboard.
Maybe I just got a dodgy board, because it does happen sometimes.
But if I were a company sending my products to reviewers, I'd be making damn sure they were in the best condition possible and double-checking everything.
If Vestar is not proactive enough to do that, I dare say they are doing less for their customers.
So that's it, that's my Vestar V3 Bamboo review.
A bit of a negative vibe coming through here which I hate. I always try to keep things positive around here. I just couldn't this time.
I hope I've helped you on your journey to find the best electric skateboard that's right for you.
Ride safe out the eSkaters.
See you soon.
Use Code ESKATEHUB to get 12% OFF
On Vestar's Website