Riptide has closed down. I wouldn't recommend buying any of their products.
Check out these eBoards instead.
Watch:
About Riptide
Let me kick off this Riptide R1 Review by telling you about the brains behind the company.
Riptide is a dedicated company out of Long Beach, CA. They are focused on creating fun and innovative electric skateboards for boarders from the snow, surf and skate scene.
They started out as a Crowd funded project on Indiegogo and soon they 200% of their funding goal!
Since then, they have added another eboard to their lineup giving them a total of three different boards. All of which are awesome, but for today, we'll be focusing solely on the Riptide R1.
Who Is This Electric Skateboard For?
The Riptide R1 electric skateboard is fantastic for commuting and casual cruising. The compact design and kick tail make it easy to manoeuvre obstacles and people in crowded, inner city areas. While it has enough range to get you to where you need to be first thing in the morning.
The handles on either side of the board make it easy to carry around when you're not riding it. Especially useful when getting on to public transport.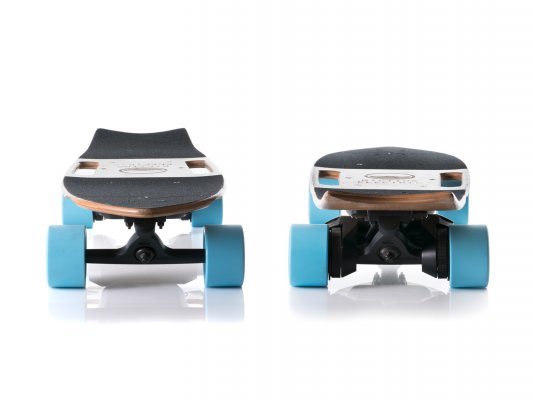 The Specifics
The Deck
The Riptide R1 has a short and sweet cruiser styled deck that is 31" long x 9" wide.
The short length combined with the kick tail make it nimble and easy to control, while the wide platform assists to keep you super steady on the board.
The deck is made from 7-ply Canadian Maple which is common in traditional skateboard decks and is very durable and sturdy.
The micro-concave shape of the deck hugs your feet so that you won't have a hard time latching onto the board.
Like I mentioned earlier, there's a kick tail which allows you to fast track curbs easily which is crazy fun!
Cruisers are cool for manoeuvring around the city, gathering speed quickly, and the broad shape of the deck allows you to distribute your weight more equally.
Also, the built-in handles are great for carrying around when jumping on the train or walking into a cafe to grab your morning coffee.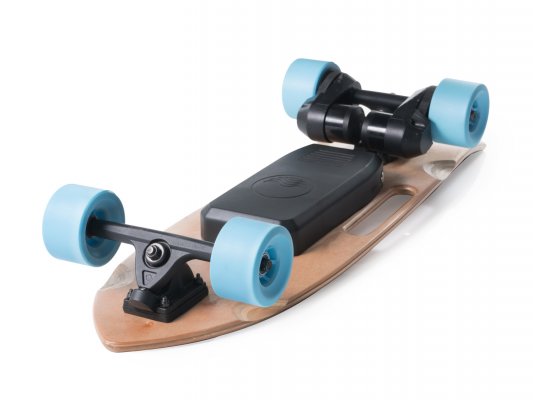 The Wheels & Trucks
Riptide created their own custom 83mm 78a wheels to fit their board perfectly.
The 83mm wheels are smaller than what you would usually find on an electric skateboard. I believe Riptide have done this to give the R1 as close to a regular skateboard feeling as possible.
The 78a durometer makes for a soft wheel which is perfect for absorbing those rough surfaces that the small wheels might feel. This turns the ride into a smooth and silky experience.
There's also the upgraded 90mm 75a ABEC11 wheels that are simply mind-blowing when it comes to its durability and ability to reach high speeds.
Or even better, get yourself some Cloudwheels to get a super comfortable ride. The 105mm set should do the trick. Plus there are a bunch of colours to choose from.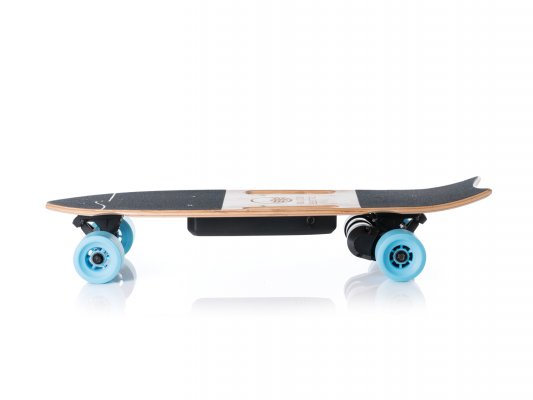 The Battery
The Riptide R1 is powered by 18650 Lithium Ion batteries which is one of the most common battery types you can find in electric skateboards.
Because of the usage of 18650 Lithium-Ion battery, it has a long lifecycle and is very safe.
The battery will get you up to 7 miles of range on a single charge which is the perfect amount for most people riding to work or the station.
When it comes to charging, the standard charger takes 3.5 hours to charge from empty to full, but you also have the option to buy a fast charger which will speed up the charging time of your R1 to only 90 minutes.
The Motors
The R1 is propelled by two belt-driven motors with a combined power of 1800W.
The motors are geared at a ratio of 3:1 which makes accelerating to its top speed of 18mph a breeze and climbing most hills a piece of cake.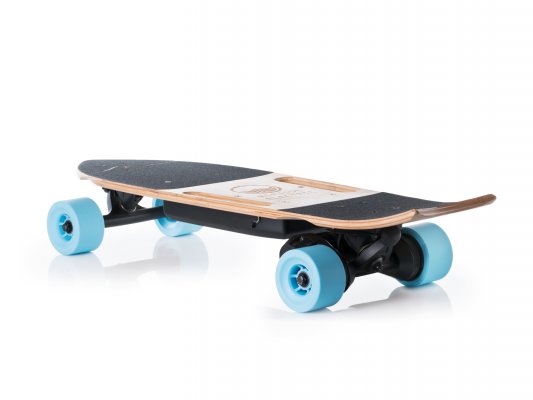 The ESC & Remote
The R1 has three riding modes: Beginner, Eco and Fast.
The beginner mode restricts acceleration and top speed, perfect for learning.
Eco mode is a small step up from the beginner mode but still has a reduced acceleration and top speed which will allow your to maximise your range.
The fast mode unleashes the full power of the R1 without any restrictions on speed or acceleration.
What's In The Box

The Riptide R1 electric skateboard
Remote
Remote charger
Board charger
2x Extra belts
Washers, spacers and bearings
What Could Be Done Better?
As with all electric skateboards these days, there is always room for improvement.
The biggest issue that most people have with the R1 is that the braking is a little too soft.
This is something that the Team at Riptide are aware of. They tried to find the middle ground between people who have never skated before that might struggle with strong braking power and those who are more advanced and could manage.
If you are a more advanced rider, then you can always learn to foot brake, which to me makes this board more and more like a traditional skateboard, which I believe Riptide were aiming for.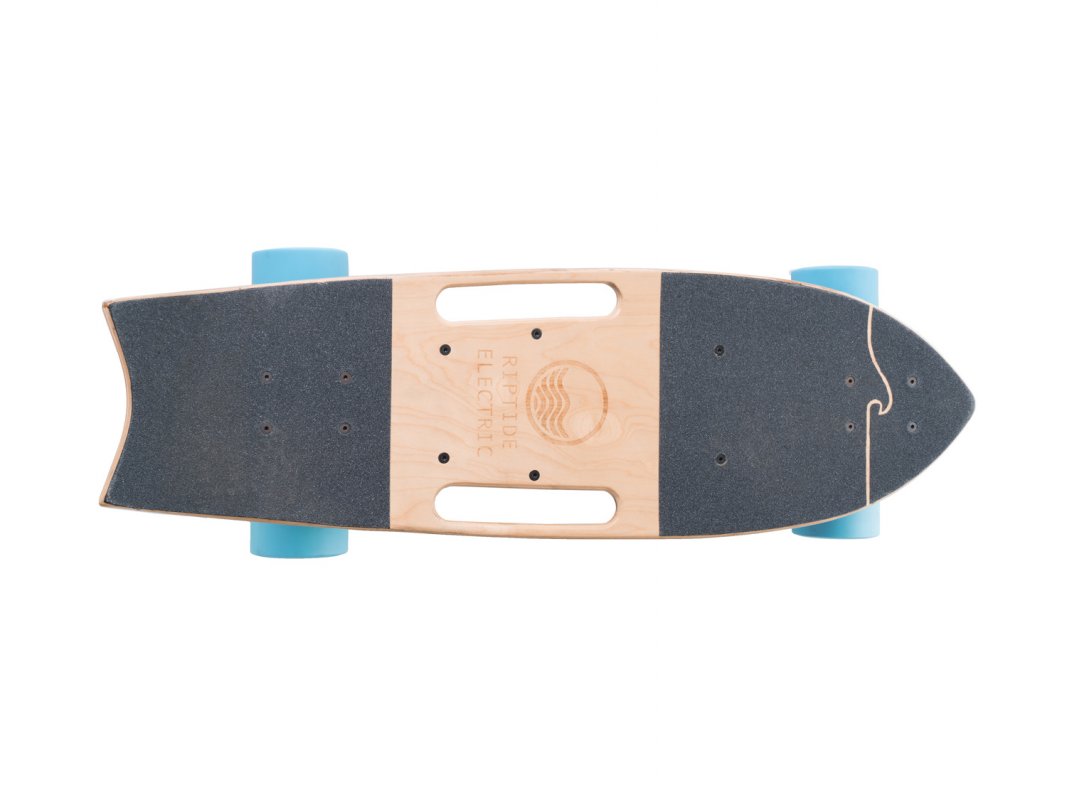 Customer Feedback
I scoured the internet for other Riptide R1 riders and found a ton of incredibly happy people. Their reviews below say it all!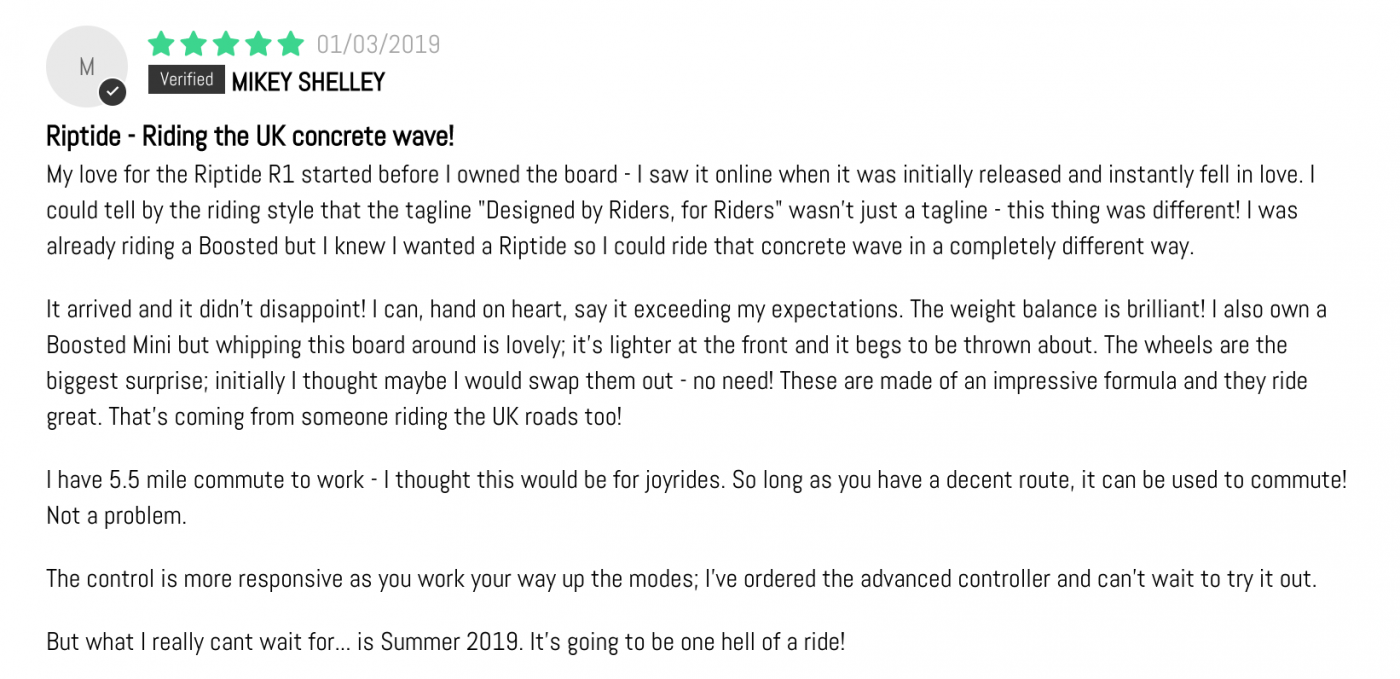 Final Thoughts
The Riptide R1 electric skateboard is a fantastic choice for casual riders and commuters.
Whether you're travelling to work or school, or cruising down the beach boulevard, it's an excellent board that allows you to bask in the environment of any city and explore the world.
It has enough juice to get you where you need to go around town, while having the speed to give you a thrill of ride.
It's truly one of the most portable electric skateboards available, perfect for taking on the train, into cafes, shops and hiding under your desk at work.
Alternatives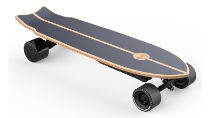 Teamgee H20 Mini
The Teamgee H20 Mini is a robust short electric skateboard that challenges most boards when comes to range capability.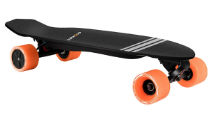 enSkate R3 Mini
The enSkate R3 Mini is a great value short electric skateboard, especially for the price point it is at.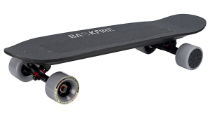 Backfire Mini
The Backfire Mini is a great pocket-rocket that is compact and easy to store.