Christmas is almost here! If you have an eskater in your life, I understand that it can be hard to find the perfect gift for them. So, I've done all the research for you and come up with the best eskate Christmas gift guide. Everything on this list is for someone who already has an electric skateboard. If you're looking to buy your loved one an electric skateboard, check out this guide about the best electric skateboards
ESkate Helmets
There's two main types of helmets worn by electric skateboarders; half helmets and full-face helmets.
Half helmets, also called a shorty, are your good old regular skateboarding helmets. While full-face helmets are more like a motorcycle helmet that, as the name says, covers the entire face.
So how do you decide which one to get them?
Well, it depends on how they ride.
If they just like to cruise around town and enjoy a nice ride every now and then, the shorty will be perfect. However, if they are a little more on the daredevil side, you might want to consider a full-face helmet.
Here are your best options for both types of eskate helmets.
Half-helmets (Shortys)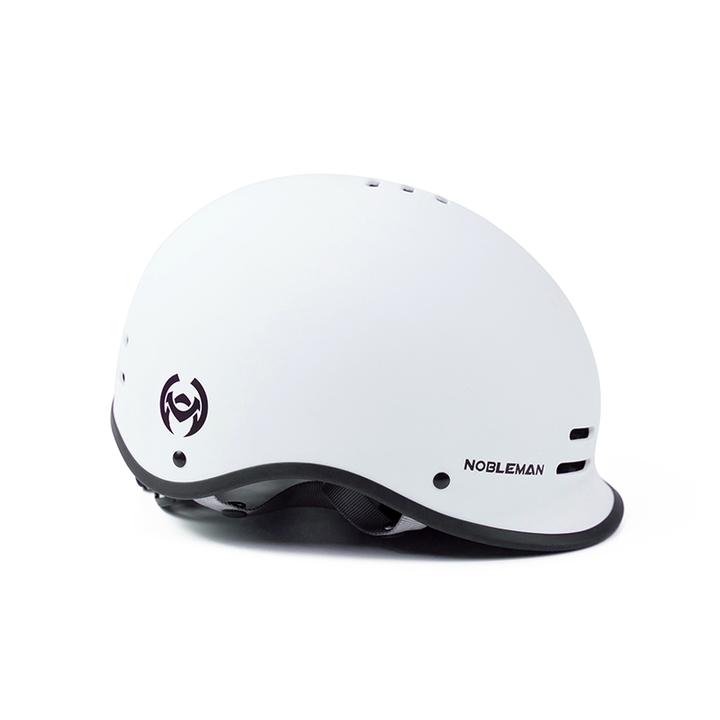 $79
Full-face Helmets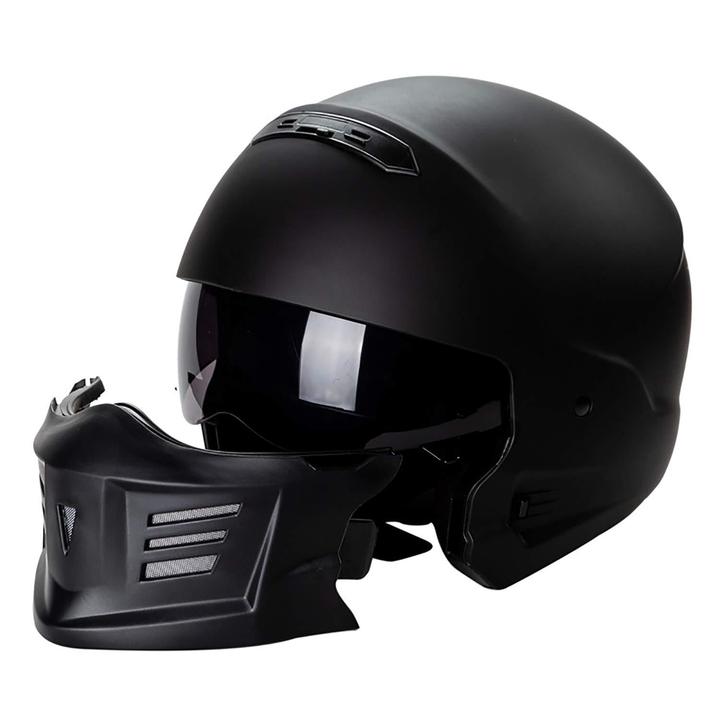 $159
Wheels for Electric Skateboards
The best and easiest way to change the ride feel of your electric skateboard is to change the wheels.
Bigger wheels will get you a higher top speed while smaller wheels will give you more torque.
On some eboards, you can even put all-terrain wheels on them or urban Cloudwheels.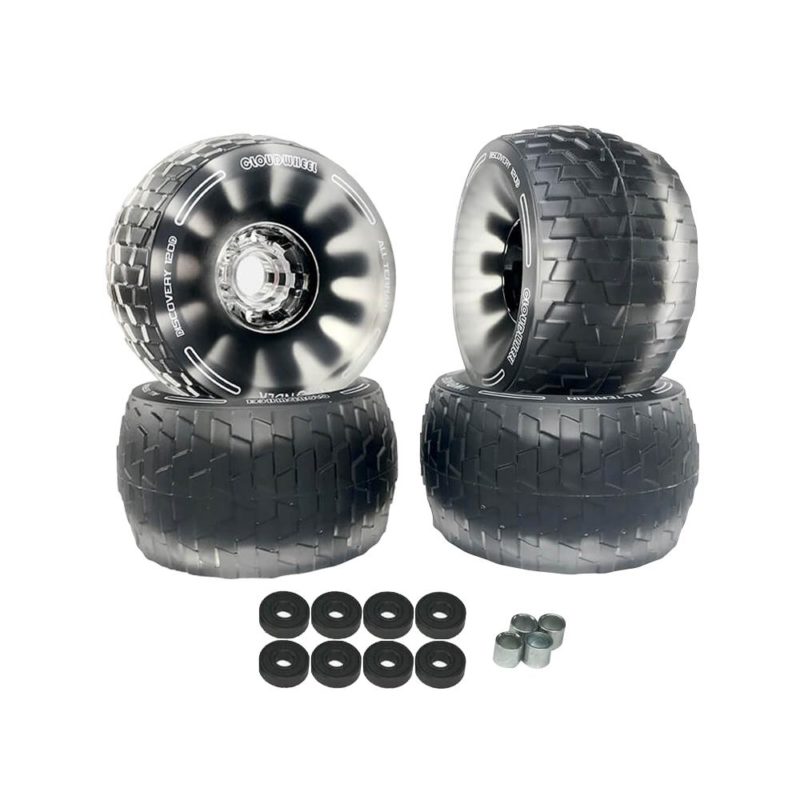 $129
Protective Pads for eSkating
Riding an electric skateboard isn't like riding a regular skateboard.
Some eBoards can get upto speeds of 30mph. That's damn fast when you're openly exposed.
I always recommend wearing protective gear if you're planning to ride at high speeds.
That includes Knee pads, elbow pads and wrist guards. Here's my top picks for each of these.
Electric Skateboard Lights
Fixing lights to your board or yourself is really important for two reasons.
Do you feel like you don't get enough daylight hours to satisfy your eskating craving? How often do you leave the office and the sun has already started to set? The first reason you should get some lights is so you can have the freedom to ride in the dark. It's a whole new skating experience and it is insane fun!
Having lights is also what I believe to be the most important piece of protective gear you can have, after a helmet of course.
When you're lit up like a christmas tree, it's near impossible for others not to see you. Lights help you be seen by other motorists on the road so that cars, cyclists and other vehicles don't run into you.
Stay safe this Christmas and pick up some life saving eskateboard lights. Here is what I recommend:
Sliding Gloves
Lots of eskaters love to carve hard.
And the best accessory you can get for these people are sliding gloves which are gloves that have hard pucks on the palms.
This is so eskaters can lean over and place their hands on the ground to make super tight turns.
Here are the best ones to check out:
Other Cool eSkate Accessories
Eskaters are unique in the way that they love to tinker with their boards. There are a ton of other cool accessories you can get for them that they will love and won't break your bank.
Some of the items you see below were originally designed for other things, but eskaters have taken them on as their own!
Have a look at these cool ideas: