How badly have you wanted a Kaly electric skateboard only to be disheartened when you saw the price?
There's a fair few people in this boat, including me, so I'm super excited to tell you that our mountainboard adventures could be coming sooner rather than later.
The Raldey mountainboard will provide riders with the opportunity to get an electric mountainboard from a manufacturer who has proven to produce good quality eboards that is price at a fraction of what the premium companies are charging.
I'm unsure of what they are going to call it or what it's going to cost us, however, I expect Raldey will live up to its reputation of giving us a great electric mountainboard at a more reasonable price.
I've got my hands on some images and the expected specs of the new Raldey Mountainboard, so let's take a look.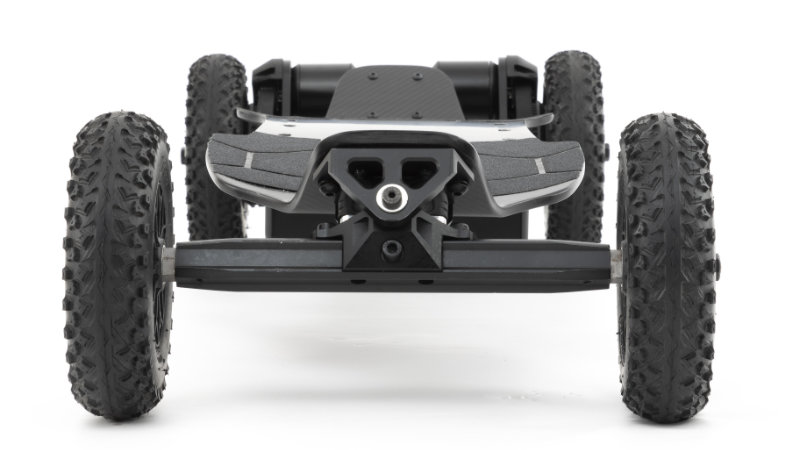 Raldey Mountainboard Specs
The deck, made of T700 carbon fibre is no more than 9mm thick and designed to be flexible and durable.
The deck length is 38.5" (98cm), taking into account the raised ends od the deck, the length of your foot stance will be around 30" (75cm). It's hard to tell from the images, so we'll have to wait and see when I get it.
The width is 10.6" (27cm) at the widest part of the deck and 8.5" (21.5cm) at the narrowest, which is an ample amount of space even for those with huge feet.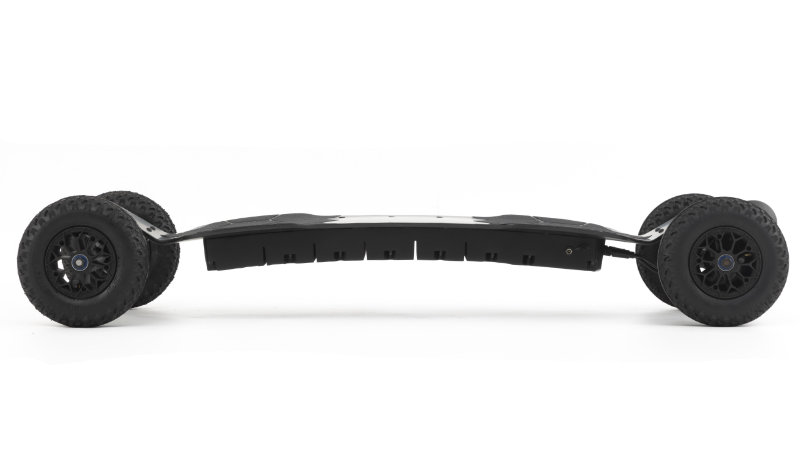 It'll come stock with 200mm pneumatic tyres which are extra knobbly, so I can already see that Raldey is really making an effort to make it an off-road electric mountainboard and not just another city-cruiser in a mountainboard body.
The trucks are CNC mountainboard trucks. I don't have a lot of information on them and the images don't give much away. I can't see any external spring-loaded system, however, there does look to be some kind of enclosure under the truck hanger which could be hiding some. Again, once I have it in my hands we can take a better look.
It's kitted up with dual 1500W belt-drive motors which aren't massive, but it is specced to get a top speed of 39mph / 62kmh which is insane. I'm unsure what ESC they'll be using, but it's likely to be something impressive if it has speeds like this.
For the battery, it looks like it's going to have a 10S4P 907Wh pack which has a range of 35 miles / 56km.
All of the electronics are packaged up in a single enclosure that has individual compartments for the battery cells. This is very similar to the Kaly NYC and WowGo AT2 enclosure and helps to protect the battery while still giving the deck its optimum flex.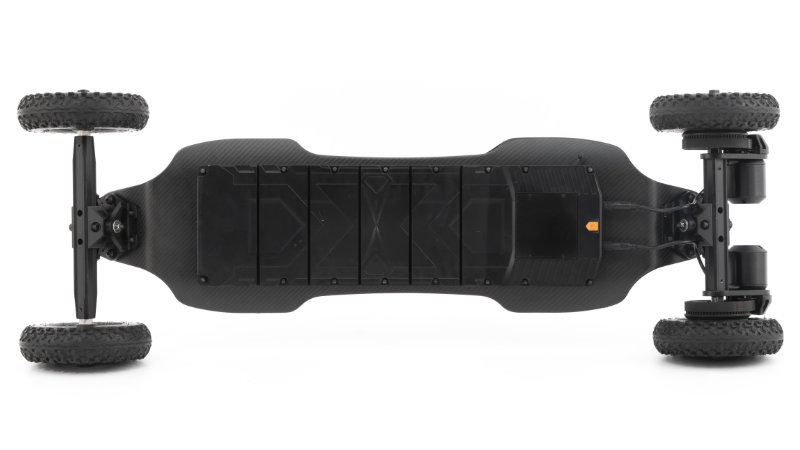 In total, the entire electric mountainboard is going to weigh a whopping 19kg. It's definitely not built to be portable, but I have no doubt it's going to be able to shred like the big boys.
I'm really keen to get my hands on it. As soon as I do, I'll post my review right here so either signup to my newsletter (in the sidebar to your right) to be the first to find out about it or you can follow me on Instagram or YouTube.