The latest drop from Backfire Skateboards is the Zealot.
Just quickly, I want to say I love that companies are getting creative with their eboard names rather than just calling them the GTR or whatever.
The Zealot is a cool name. It's rebellious and fanatical. Exactly the kinds of things we want to see in the eskate industry these days.
So, does the Backfire Zealot live up to its name? Let's take a look.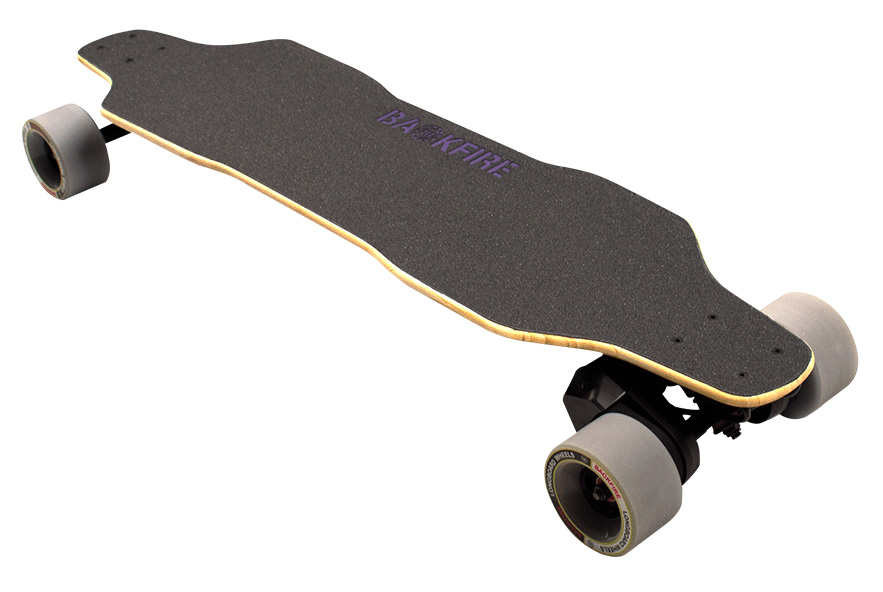 The range on the Zealot goes up to 22 miles (36km) which Backfire states on their website was tested with an 80kg rider, travelling at 30kmh in S mode, I assume is Sport, which is their highest mode except for Turbo. This sounds like a real-world test of range by the manufacturer. Of course, the actual range will be revealed after customers get their hands on the board.
The top speed you can reach, in Turbo mode, is 28.5mph (46kmh). It'll be interesting to see what the max speed is in the other modes, especially S mode which is where you'll likely be spending most of your time.
Backfire don't recommend being in Turbo mode for a long time because it'll cause you to reduce your range down to 60% of its maximum potential, which is 13 miles (21km). That's still quite a bit compared to its competitors at the moment.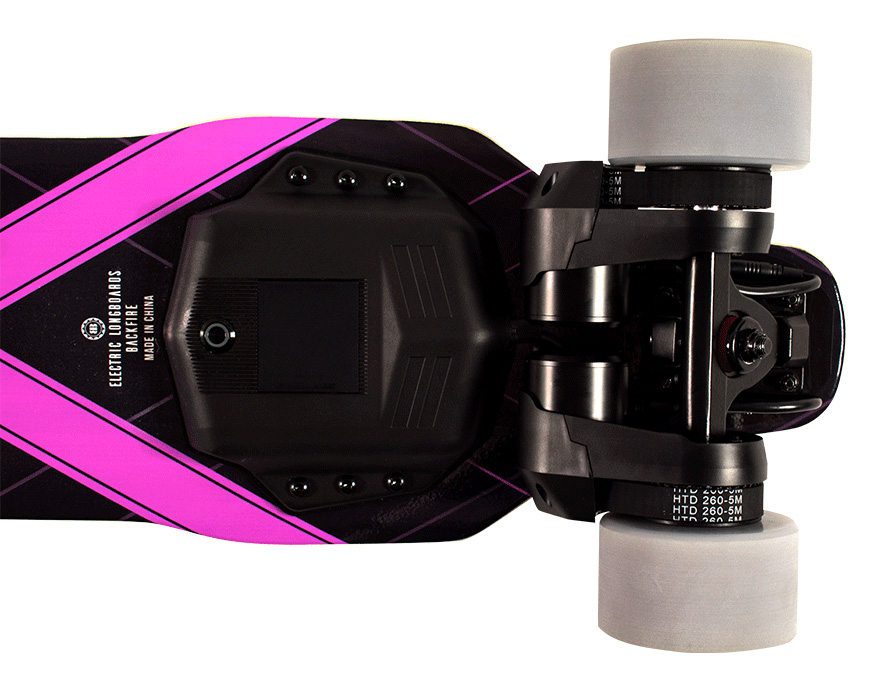 Getting down to the nitty-gritty specs, the Backfire Zealot is powered by a 12S2P 50.4V 311Wh battery hooked up to 2x 750W 5255 belt-drives. It's the first eboard from Backfire to use belt-drives so it'll be interesting to see how well they did integrating the new setup into their popular hub electric skateboards. On paper, these specs look to be a fairly decent setup, but as we all know, the important part is how it feels when you ride it. No one really knows yet but I can't wait to get my feet on one.
Backfire again uses its signature concave, semi-flexible deck that is beloved by so many riders of previous Backfire boards. There's a reason they keep going for this deck. Why change a good thing?

The Zealot has Caliber II trucks but this time it's not just the front. The belt-drive motors make room for Backfire to use Caliber II's at the rear as well.
The stock wheels are Backfire's own 96mm 78A PU streets. But Backfire has also partnered with Cloudwheels to develop some 105mm cloud wheels for super comfortable riding on ant terrain.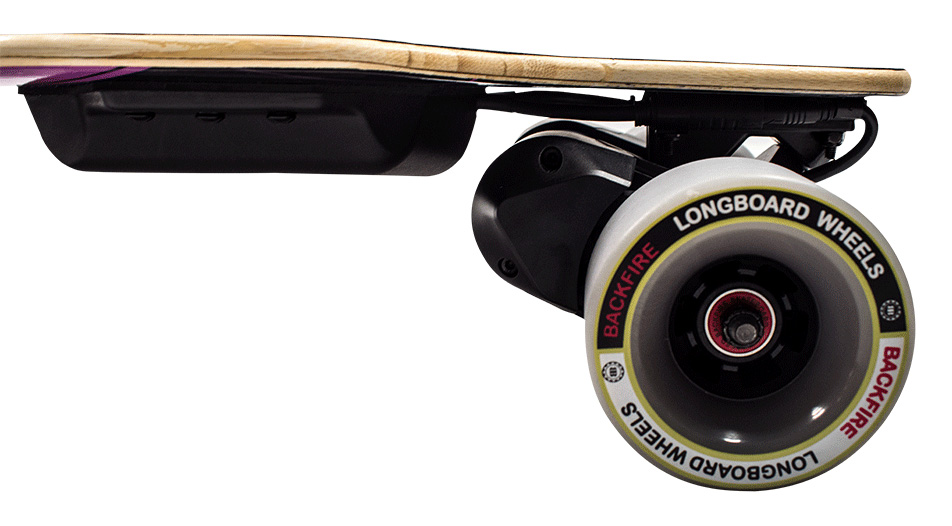 The Zealot comes with Backfire's exclusive R3 remote which has the turbo button, cruise control and an LED screen that shows useful info on your battery levels on the board and remote, speedometer and odometer.

The battery enclosure has some ambient lights on the side which can be toggled on and off via the remote. They don't use up much battery and help you to be seen, but the option to turn them off is there.

Lastly, I want to mention something from Backfire that is compatible with the Zealot but not exclusively.
It's Backfire's new mobile app. It will be launched in August and is compatible with any of Backfire's electric skateboards that uses the R2, R2x or R3 remotes.
There aren't many details about what the app can do, but it's cool to see them innovating.
Make sure you subscribe to my YouTube channel so you can be first to see the full review of the Backfire Zealot.
And let me know what you think about the Backfire Zealot electric skateboard by messaging me on Instagram, Facebook or Twitter.
Ride safe out there eSkaters.
Nate.